These colorful mini "pizzas" will sweeten up your breakfast!
Difficulty level:
Easy
Time required:
30 mins
Ingredients:
150 g fine oats

1 large, mashed banana

1 tbsp cornflour

5 tbsp coconut oil

2 tbsp agave syrup

200 ml oat cream

150 g vegan cream cheese

3 tbsp powdered sugar

1 tsp vanilla extract

Toppings: chocolate, walnuts, figs, banana, berries, peanut butter
Directions:

Preheat oven to 180°C.


In a bowl, place oats, mashed banana, peanut butter, coconut oil, agave syrup, and cornflour. Mix well (you can also mix in a food processor but the dough's consistency will be thinner).


Put the dough on a pan lined with baking paper. Divide the dough into 5 to 6 pieces and shape into round, mini pizzas.


Bake at 180°C for around 15 minutes. Take off from the oven and let it cool.


In a bowl, combine the vegan cream cheese, powdered sugar, and vanilla. Mix with an electric mixer.


Add whipped oat cream and mix on low speed.


Divide into three small bowls. Add the Rawnice food color powder to each bowl and stir until color well incorporated.


Spread 1 tbsp of cream on each pizza, decorate with the toppings. Enjoy this sweet and healthy breakfast!
---
Green Matcha has a long tradition of use in tea ceremonies in eastern cultures. Our matcha is sourced with the focused on providing a matcha powder that is great for use in foods as well as for tea. It works really well to use in everything from smoothies to desserts!
Curcumin is a vibrant turmeric extract that contain the majority of the color from the turmeric root, but not any of that strong distinct turmeric taste. This makes it perfect for use in food to add color and nutrition without distorting the taste!
Our Pink Pitaya Powder is made from the flesh of the red dragon fruit harvested ripe, then processed and freeze dried. Color your food in 50 shades of pink with this crazy vibrant pink powder!
---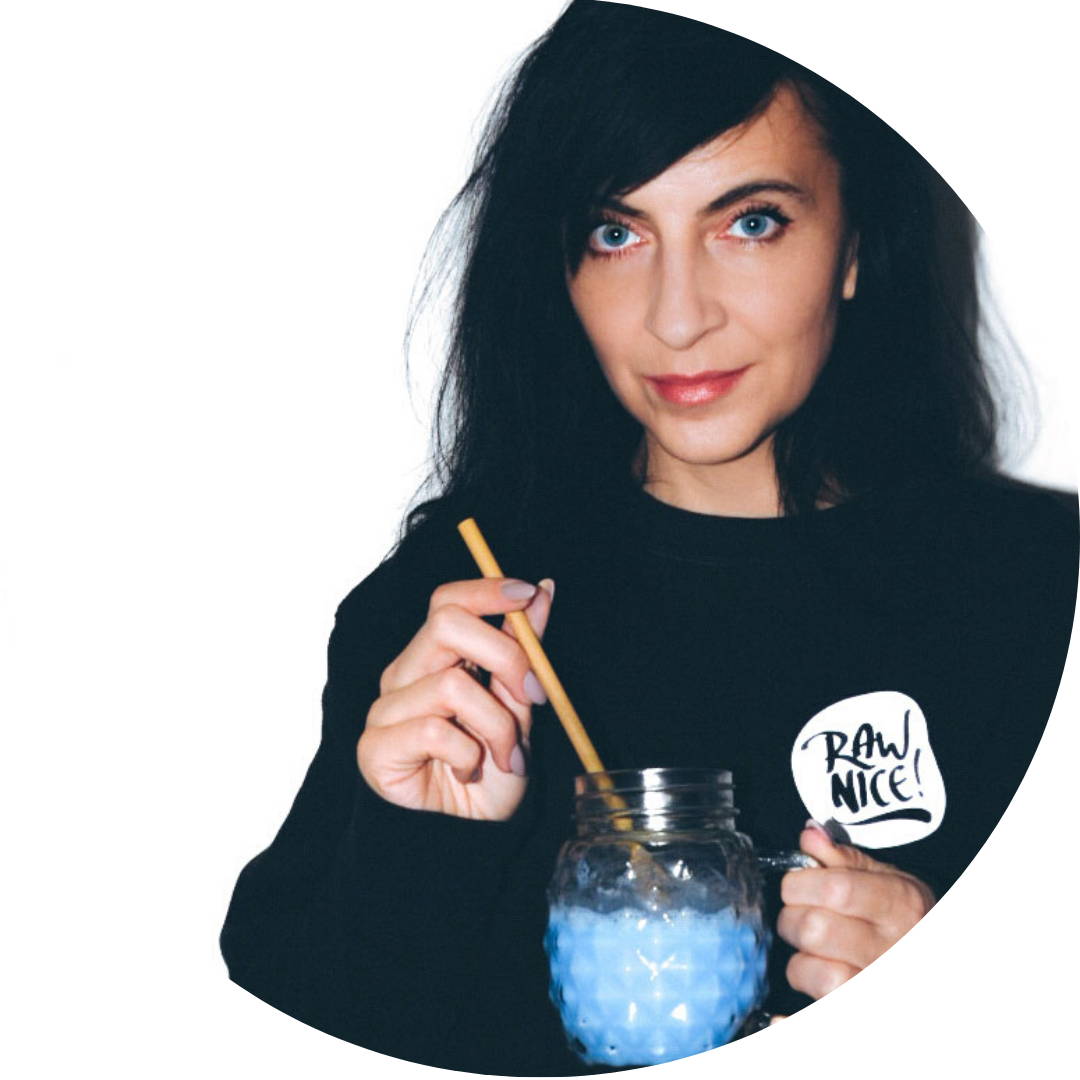 Anna is a talented photographer, originally from Poland and now living in Stockholm. She's part of our local Rawnice team, and her inspiring breakfast creations are sure to spark a joy in your taste buds!
Purchase the featured products: