A refreshing and tarty combination of fresh raspberries and lemon in an easy and no-bake dessert!
Difficulty level:
Easy
Time required:
1 hour+
Ingredients:
Crust (25 cm tart pan)
50 g fine oats

50 g raisins

35 g walnuts

35 g hazelnuts

40 g almond flour

3 tbsp peanut butter

2 tbsp almond milk
Filling:
Fresh raspberries (to cover bottom layer of the tart)

250 ml of coconut milk

100 ml of oat cream

Juice from one lemon

150 g white chocolate

1 tsp of agar-agar
Purple frosting:
100 ml oat cream

100 g vegan cream cheese

1/2 tsp of vanilla extract

1 tbsp powdered sugar
Toppings: fresh or frozen raspberries, lemon slices, chopped hazelnuts
Directions:

Crust:
Add all ingredients in a food processor, and blend until well combined.


Transfer to a tart pan. Press it to the bottom and wall of the pan.


Place the crust in the fridge.
Filling:
Add coconut milk, oat cream and agar agar in a pot, over medium heat. While stirring, bring it to a boil.


Lower the heat and let it simmer for 2 to 3 minutes. Take off from the heat. Add lemon juice, curcumin powder and stir.


Add the chopped chocolate and whisk until the chocolate melts.


Wait for a few minutes until the mixture cools.


Take the crust from the fridge. Place the raspberries at the bottom. Then pour the filling mixture.


Put the tart back in the fridge and let it cool for 30 minutes or until it sets.
Purple frosting:
Beat the oat cream.


Add cream cheese, sugar, vanilla extract, purple sweet potato powder and mix on low speed until well combined.


Add the purple frosting on the top of the tart. Decorate with chopped hazelnuts, raspberries and some lemon slices.


---
Our purpliest Purple Sweet Potato Powder has joined the Rainbow Party! Make your foods fun & fancy with this royal purple color!
Curcumin is a vibrant turmeric extract that contain the majority of the color from the turmeric root, but not any of that strong distinct turmeric taste. This makes it perfect for use in food to add color and nutrition without distorting the taste!
---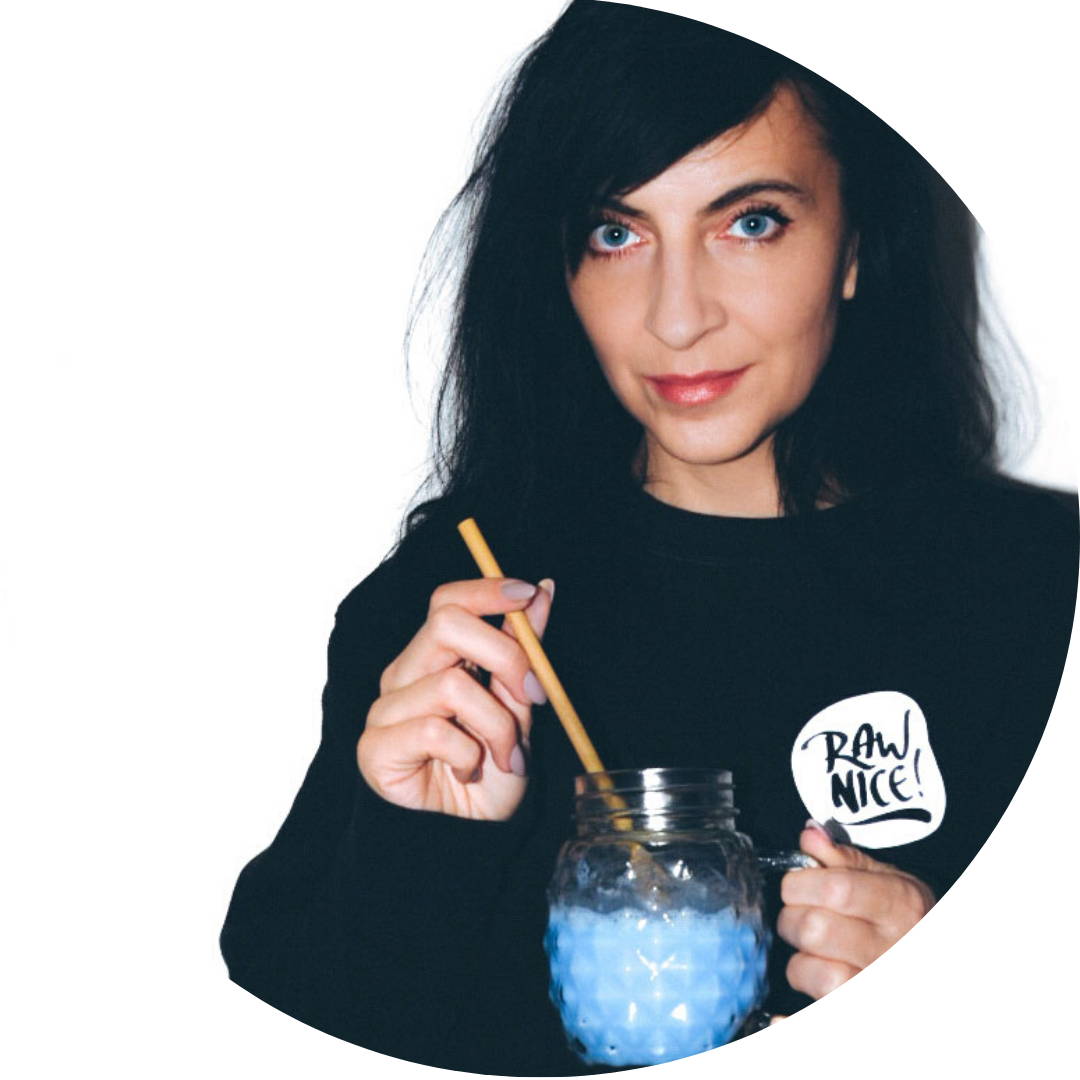 Anna is a talented photographer, originally from Poland and now living in Stockholm. She's part of our local Rawnice team, and her inspiring breakfast creations are sure to spark a joy in your taste buds!
Purchase the featured products: