Rustic Chocolate Cake with Purple Vanilla Frosting
Feel like a royal with this decadent chocolate cake and creamy vanilla frosting!
Difficulty level:
Easy
Time required:
1 hour +
Ingredients:
220 g flour

100 g cocoa powder

150 g sugar

1 tbsp baking powder

1 tsp baking soda

Pinch of salt

1 tbsp lemon juice

200 ml plant based milk

100 g vegan chocolate (melted)

3 tbsp apple sauce

50 ml coconut oil

1 tbsp peanut butter

3 tbsp raspberry jam (optional)
Buttercream frosting:
200 g vegan butter (softened)

400 g powdered sugar

1 tsp vanilla extract
Directions:

Preheat oven to 180°C.


In a bowl or glass, pour the milk and add lemon juice. Stir and set aside.


Melt the chocolate using a double boiler or microwave.


Sift the flour into a bowl. Add cocoa powder, sugar, baking powder, soda, and a pinch of salt. Mix well.


Add the milk mixture, peanut butter, oil, apple sauce, and melted chocolate in the dry ingredients. Mix until well combined.


Transfer the batter in a round baking pan. We used three round 14 cm pans. You can also use two 20 cm pans.


Bake for 35-40 mins. Insert a toothpick in the center of the cake, and if it comes out clean, the cake is ready.


Remove the cake from the oven and cool completely.


Prepare the buttercream frosting: in a bowl, beat the butter with vanilla extract in low speed.


Mix continuously while adding the sugar in batches. If the buttercream is too thin, add more sugar. If it's too thick, add a tablespoon or more of plant-based milk.


Add the purple sweet potato powder. Mix in high speed.


Assemble the cake: spread 1 tbsp of raspberry jam in between cake layers. Frost the entire cake with the buttercream using a spatula. A thin frosting around the cake would give it a "rustic" look.


Decorate: top the cake with fruits and flowers (we used sliced figs, a mix of berries and chrysanthemums). Refrigerate for at least 20 minutes before serving.
Notes:
You can use the same recipe for making muffins!
---
Our purpliest Purple Sweet Potato Powder has joined the Rainbow Party! Make your foods fun & fancy with this royal purple color!
---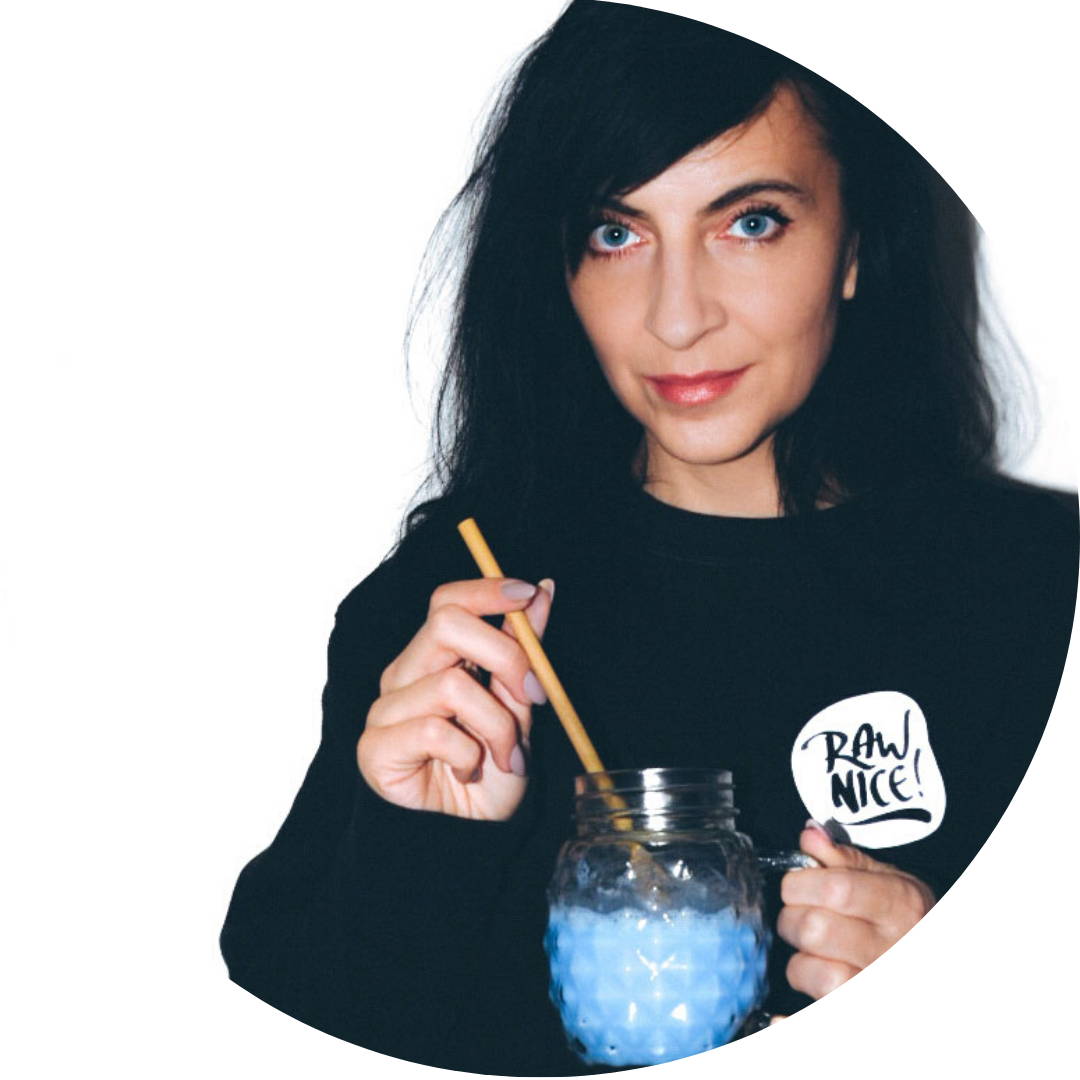 Anna is a talented photographer, originally from Poland and now living in Stockholm. She's part of our local Rawnice team, and her inspiring breakfast creations are sure to spark a joy in your taste buds!
Purchase the featured products: