Strap in tight, you're about to head for the stars with these galaxy cookies!
Ingredients:
(This recipe makes around 30 cookies)
175 g vegan butter (room temperature)

85 g coconut sugar

220 g all purpose flour

To decorate:

100 g vegan white chocolate

*sprinkles (optional) 
Directions:

Using a wooden spoon or spatula, mix vegan butter and sugar together until the sugar starts to disolve and you can't feel all the crystals (about 5 minutes).


Add in flour all at once and start mixing with your hands until all three ingredients are combined (this step only takes a couple of minutes; the dough should be a little sticky, but keeping together if you press it between your fingers).


Form a ball out of the dough, sprinkle it with flour, wrap it in foil, flatten it up so it will be easier to roll afterwards and place it in the fridge to cool for at least one hour.


Take the dough out of the fridge and roll it out on a floured surface in a ½ cm thick dough sheet.


Cut it with a cookie cutter (2.5 cm diameter), place the cookies on a baking sheet lined up with parchment paper and bake them at 180°C for 12 minutes.


Take the cookies out of the oven, place them on a cooling rack and let them cool completely before decorating (you can even store them in an air tight container until ready to use).

To decorate your cookies divide chocolate equally into 4 microwave safe bowls (add 25 g of chocolate to each bowl). Microwave them separately until melted in 30 seconds intervals.

To one of the bowls add 1 teaspoon of activated charcoal powder, to the next add 1 teaspoon of blue spirulina powder, to the third bowl add 1 teaspoon of pink pitaya powder and let the last bowl plain.


Using a teaspoon draw a black chocolate circle at the edge of the cookie (about ½ cm thick). Then make a blue chocolate circle. Then fill the gap with pink chocolate.


Add a little dollop of white chocolate to the center of the pink one. Using a toothpick or wooden skewer, make circular swirls out of the white chocolate. Decorate with sprinkles if desired.
---
Activated Charcoal is one of natures most powerful colorants. Our Charcoal is made from bamboo and it has such strong detoxifying properties that we never recommend consuming Activated Charcoal within 1 hour before or after any medications.

>> Read more about Activated Charcoal in the Shop <<
Our Blue Spirulina is extracted from green spirulina through a process where we get rid of the nasty, fishy taste and boring color, and keep the healthy stuff and intense blue color!
Our Pink Pitaya Powder is made from the flesh of the red dragon fruit harvested ripe, then processed and freeze dried. Color your food in 50 shades of pink with this crazy vibrant pink powder!
---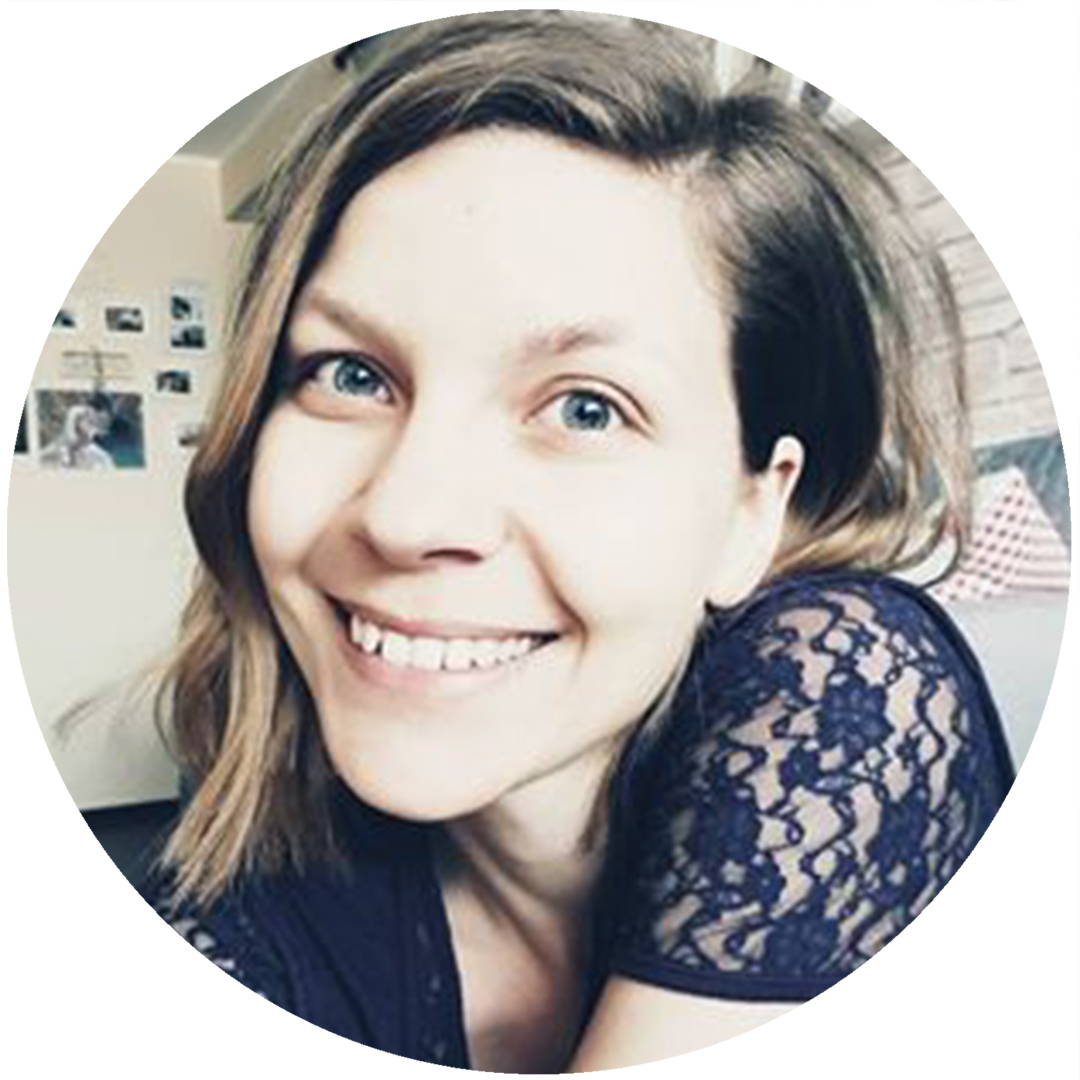 Andreea a.k.a the breakfast queen, is a 20-something teacher, wifey and mama from Romania. You can't have missed her fantastic pancake stacks as they're posted EVERYWHERE.
Purchase the featured products: