Not all donuts are created equal. These vegan galaxy donuts is a good example of SUPERIOR donuts!
Ingredients:
Dough:
825g Flour

15 ml Salt

45 g Granulated sugar

2 Spoons Cane sugar

30 ml Instant yeast

15 ml Vanilla extract

15 ml Ground flaxseed

30 ml Vegan Butter

1 cup Soy Milk

380 ml Water

1/2 Lemon zest
Glaze:
1 1/2 Cup Powdered Sugar

1/4 cup Vegan Whipped Cream
1/2 Teaspoon Vanilla Extract


Directions:

Donuts:
Melt butter and milk in a saucepan over medium heat, it should be warm. Remove from stove.


Next, into a mixing bowl add salt, sugar and flour stir, then add yeast, vanilla extract, ground flaxsseed, milk with vegan butter, water and lemon zest. Mix for 5-7 min, the dough should be little bit sticky.


Place the dough into a greased bowl, and cover with towel or plastic wrap. Set in a warm place to rise for at least 45 min.


Turn the dough out onto a floured surface, and gently roll out to 1/2 inch thickness.


Cut with a floured doughnut cutter or cup.


Place the doughnuts onto a floured parchment paper, let the doughnuts sit out on a foured surface so they can rise until double. Cover loosley with a cloth. ( For better results place heating bag under doughnuts).


Heat oil in a deep-fryer to 180-185C, carefully put 2-3 donuts into the hot oil. Fry donuts on each side until golden brown. Remove the donuts from hot oil, to drain. Let them cool off.

Glaze:

Stir All glaze ingredients together except the colors.


Divide the glaze into 4 separate cups, Into 3 of them add the food coloring.


Combine the 4 colored glazes into a big bowl using a spoon.


Next dip doughnuts into the glaze and set aside.


Enjoy!
---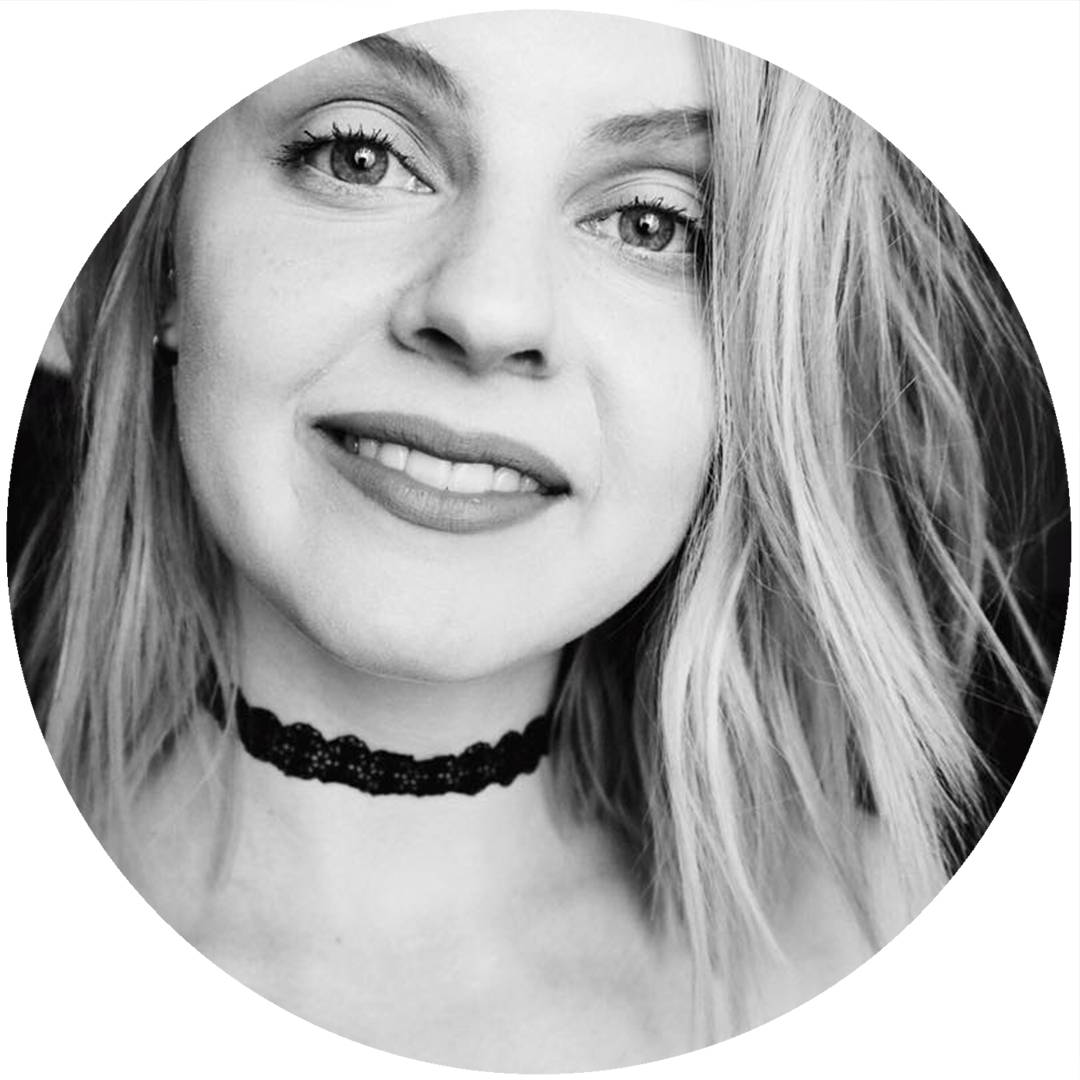 Laura is our Polish sister from another mister currently living in Iceland. This young gal is one of the most underrated food creators out there as she is the Frida Kahlo of smoothie art.
Purchase the featured products: