Easy Granola Bars and Unicorn Noodles
Take the rainbow in your bento! These back 2 back recipes are yummy and certified kid-friendly!
Difficulty level:
Easy
Time required:
1 hour +
Ingredients:
Granola/müsli bars:
150 g grunchy granola/müsli (with fruits)

100 g raisins

2-3 tbsp coconut oil

1 tsp peanut butter

100 g white chocolate
Unicorn Noodles:
1 small pack of glass noodles (about 50 to 100g, depends on your serving)

Water

1 lime
Directions:

Granola/müsli bars:
In a food processor place müsli, raisins, peanut butter and coconut oil. Blitz for 30 secs to a minute, or until well combined.


Line a small, rectangular loaf pan with wax paper or baking sheet.


Transfer the granola mixture into the pan and press firmly until it's even. Put in the fridge.


Melt white chocolate with a little bit of coconut oil. Add the purple sweet potato powder and stir well.


Pour the melted chocolate on top of the bars, keep in the fridge for around 1 hour or until set.


Lift the granola bar out of the pan. Slice into bars with a sharp knife.
Note: Add dried fruits, nuts, and flavoring like vanilla and cinnamon in the granola mixture for extra flavor!
Unicorn Noodles:
Add the butterfly pea powder to the water and cook the noodles as indicated in the packaging.


Drain the noodles. Squeeze in lime and mix. The color changes from blue to purple and pink, depending on how much lime you mix in the noodles.


Transfer the granola mixture into the pan and press firmly until it's even. Put in the fridge.


Serve noodles with veggie salad. In this bowl, we have sliced cucumber, tomatoes, yellow pepper, some spinach, salt, pepper, olive oil.
Notes: Cut the veggies using cute fruit cutters for presentation! You can also top the unicorn bowl with your fave sauce or dressing, like garlic peanut sauce.
---
PRODUCTS USED IN THIS RECIPE:
The Butterfly Pea Powder is made from a beautiful flower grown in tropical climates. It's PH sensitive and reacts to acidic liquids, like lemon, by changing color from blue to pink!
Our purpliest Purple Sweet Potato Powder has joined the Rainbow Party! Make your foods fun & fancy with this royal purple color!
---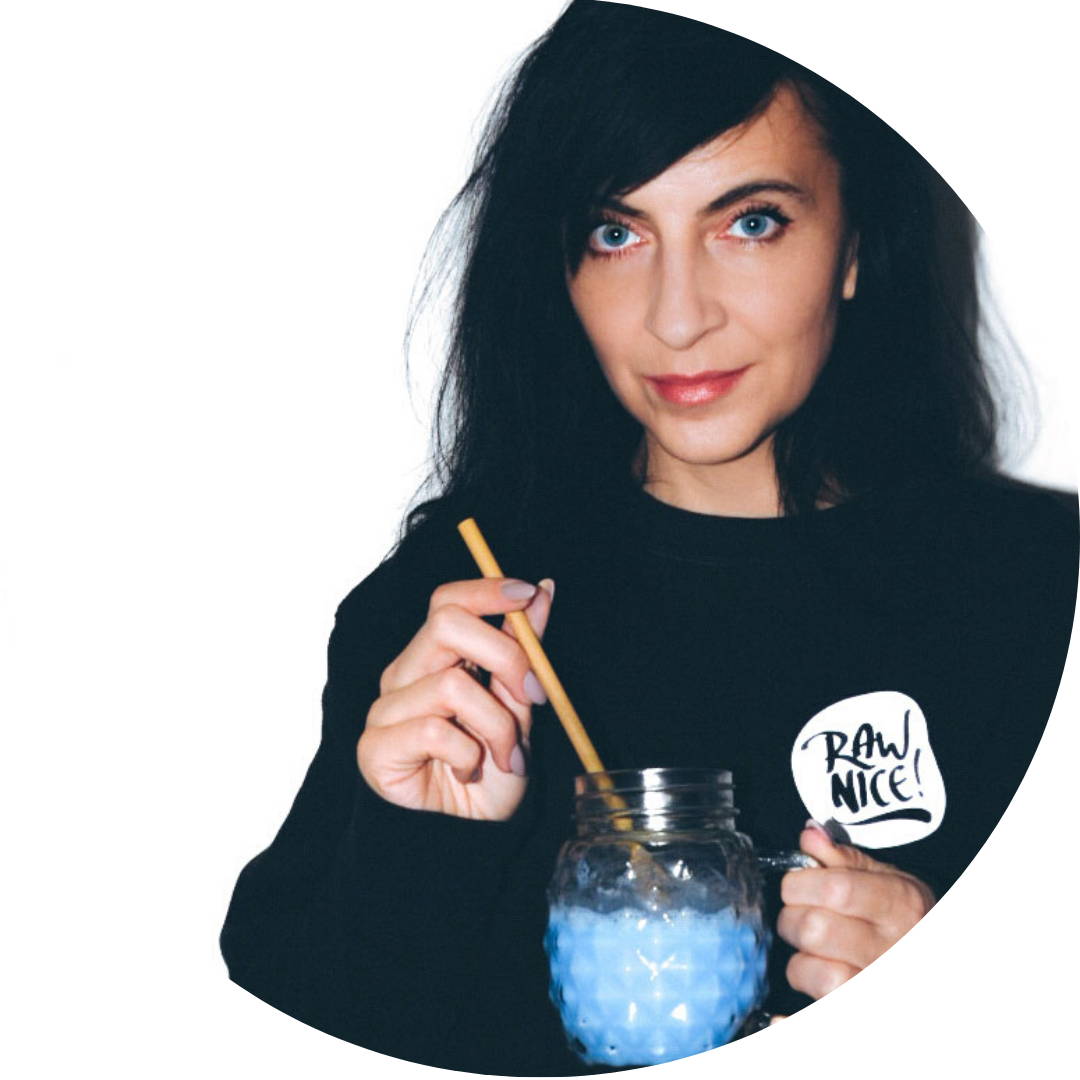 Anna is a talented photographer, originally from Poland and now living in Stockholm. She's part of our local Rawnice team, and her inspiring breakfast creations are sure to spark a joy in your taste buds!
Purchase the featured products: