Strawberry Citrus Lemonade
Hydrate in style with this vibrant and berry refreshing citrusy lemonade!
Difficulty level:
Easy
Time required:
45 mins
Ingredients:
Tangerine juice (from 6 tangerines)

Lemon juice (from 4 lemons)

Lime juice (from 7 limes)

15 Fresh strawberries

5 tsp sugar (or sweetener of choice)

700 ml cold water (or more to taste)

Ice cubes

Some slices of lemon and lime
Mint leaves
Directions:

Juice the tangerines. Add a splash of water and place in the fridge.


Juice the lemons and limes. Stir in sugar or sweetener of choice until well mixed. Place in the fridge.


In a blender, add the fresh strawberries and pink pitaya powder. Blend until smooth, then set aside.


Color the water by mixing in the butterfly pea powder. Stir well.


Pour the strawberry mixture into the jug. Add a splash of tangerine juice, some ice cubes and citrus slices.


Pour the rest of the tangerine juice. Add crushed ice and pour the water. Finally, pour the lemon and lime juice.


Add a few mint leaves, sliced lemon, lime and strawberries.
Notes:
Make colorful ice cubes with the butterfly pea-water mixture!
---
PRODUCTS USED IN THIS RECIPE:
The Butterfly Pea Powder is made from a beautiful flower grown in tropical climates. It's PH sensitive and reacts to acidic liquids, like lemon, by changing color from blue to pink!
Our Pink Pitaya Powder is made from the flesh of the red dragon fruit harvested ripe, then processed and freeze dried. Color your food in 50 shades of pink with this crazy vibrant pink powder!
---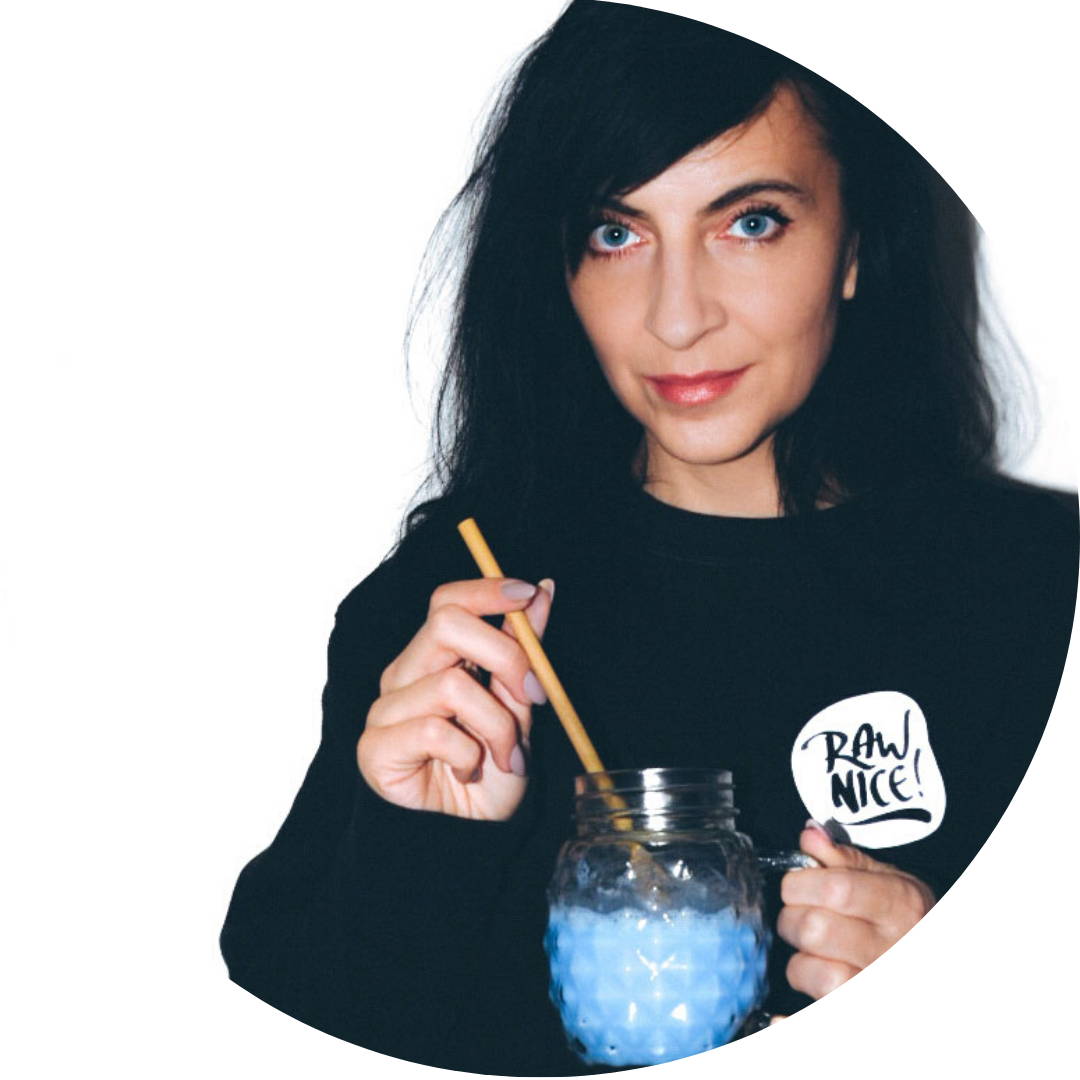 Anna is a talented photographer, originally from Poland and now living in Stockholm. She's part of our local Rawnice team, and her inspiring breakfast creations are sure to spark a joy in your taste buds!
Purchase the featured products: