Choco-Peppermint Snowballs
These Christmas truffles are sure to be a popular, minty-chocolate holiday treat!
Ingredients:
500g vegan white chocolate, divided
150ml full fat coconut milk
2 drops peppermint essential oil or peppermint extract to taste
Sugar decorations
Directions:

Place 250g chopped white chocolate in a large bowl.
 
Add the coconut milk in a small pan, place it on low heat and bring it to a boil.
 
When it starts to bubble, turn off the heat and pour the coconut milk over the chopped chocolate.
 
Let it sit for 2 minutes, then whisk to help the chocolate melt and for the ingredients to combine.
 
Add in the peppermint extract and whisk again.
 
Place the truffle base in the fridge to set for at least 2 hours.
 
After the 2 hours have passed and the chocolate mixture is firm enough to be scooped, make half a tablespoon sized balls (this recipe makes around 25 of them).
 
Place the formed balls on a tray lined with baking paper and put them in the fridge to set again for at least half an hour.
 
For the coating, melt 250g vegan white chocolate in the microwave (800W, 40 second intervals) or on bain-marie.
 
Add in the blue spirulina powder and whisk well.
 
Coat every chocolate truffle with the blue chocolate glaze with the help of a fork, let the excess chocolate drip and put the truffles back on the tray.*
 
Place the tray in the fridge until the coating sets (about 20 to 30 minutes).
*Optional: You can add winter themed sugar decorations on top of each truffle right after they were dipped into the glaze.
---
Our Blue Spirulina is extracted from green spirulina through a process where we get rid of the nasty, fishy taste and boring color, and keep the healthy stuff and intense blue color!
---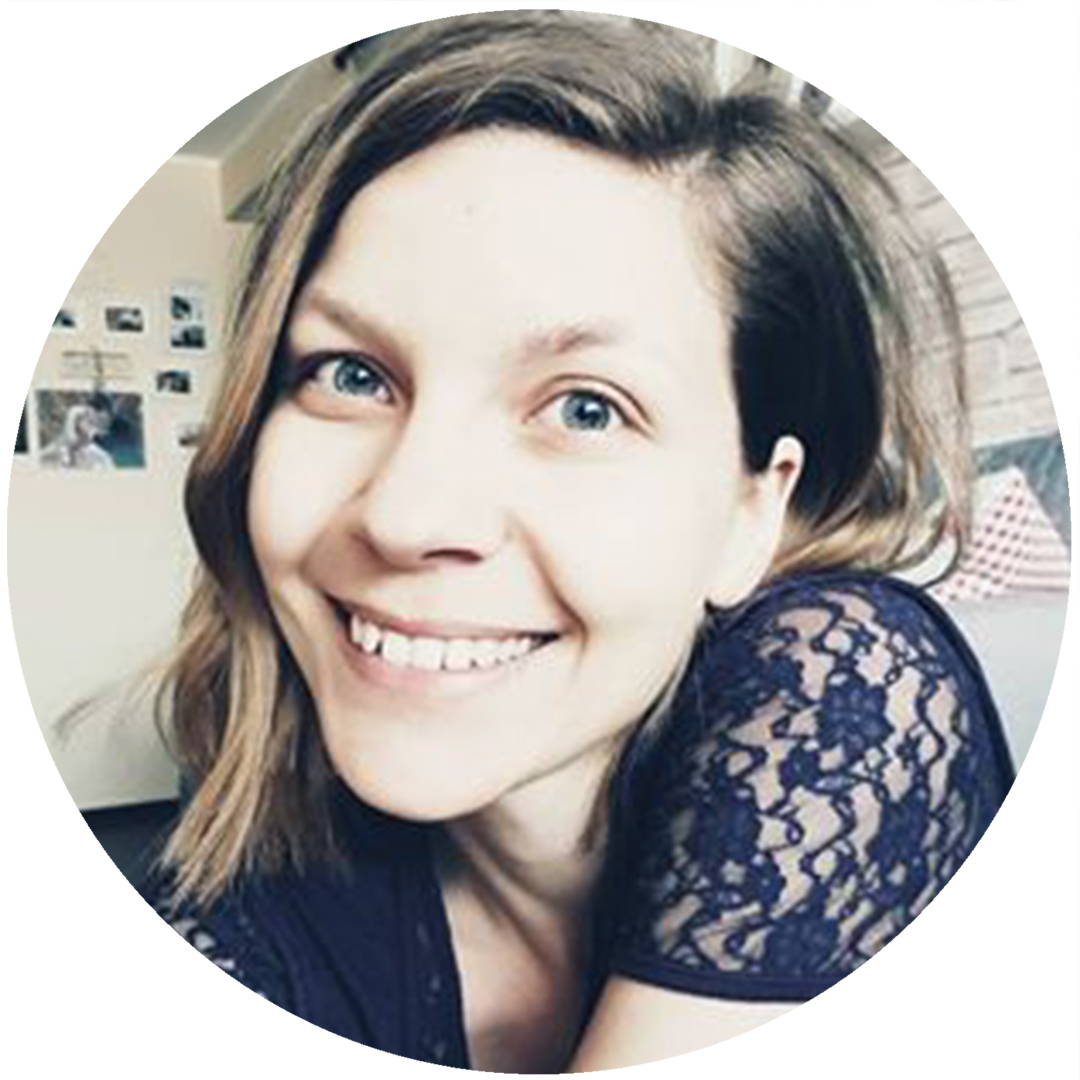 Andreea a.k.a the breakfast queen, is a 20-something teacher, wifey and mama from Romania. You can't have missed her fantastic pancake stacks as they're posted EVERYWHERE.
Purchase the featured products: