Bounty bars, ooh that sweet and creamy coconut flavor. Now made even better with our natural colors!
Ingredients:
2 cups Desiccated Coconut

1/2 cup Almond Meal

⅓ cup Maple Syrup / Agave Nectar

1/4 cup Melted Coconut Oil

1/4 cup Coconut Cream

1/4 teaspoon Sea Salt

1 teaspoon Pure Vanilla Extract

Vegan Dark and White Chocolate (for coating)

Freeze Dried Raspberry/Blueberry for garnish
Directions:

In a mixing bowl, combine Desiccated Coconut, Almond Meal, Maple Syrup, Coconut Oil, Coconut Cream, Sea Salt and Vanilla Extract.


Mix well until you attain a sticky mixture that can be formed into balls. If your mixture is too dry, add a tiny bit of extra Coconut Cream to it until it comes together. Alternatively, if to dry, add some extra Almond Meal or Desiccated Coconut until the right consistency is attained
.
Divide the mixture into half. To one half, mix in Pink Pitaya Powder and to the other, the Butterfly Pea Powder.


Mix both mixtures until color is evenly distributed.


Shape both mixtures into mini chocolate bar shapes (small rectangles) and place on a baking paper lined tray.


Freeze bars for an hour or two to firm up.


Melt your Dark Chocolate and White Chocolate. Remove bars from the freezer.


Coat your Butterfly Pea Coconut Bars in Vegan White Chocolate, garnish with crushed freeze fried Blueberry before chocolate sets. Repeat the coating process with the Dark Chocolate and Pink Pitaya Coconut Bars, garnishing with freeze dried Raspberry before setting.
---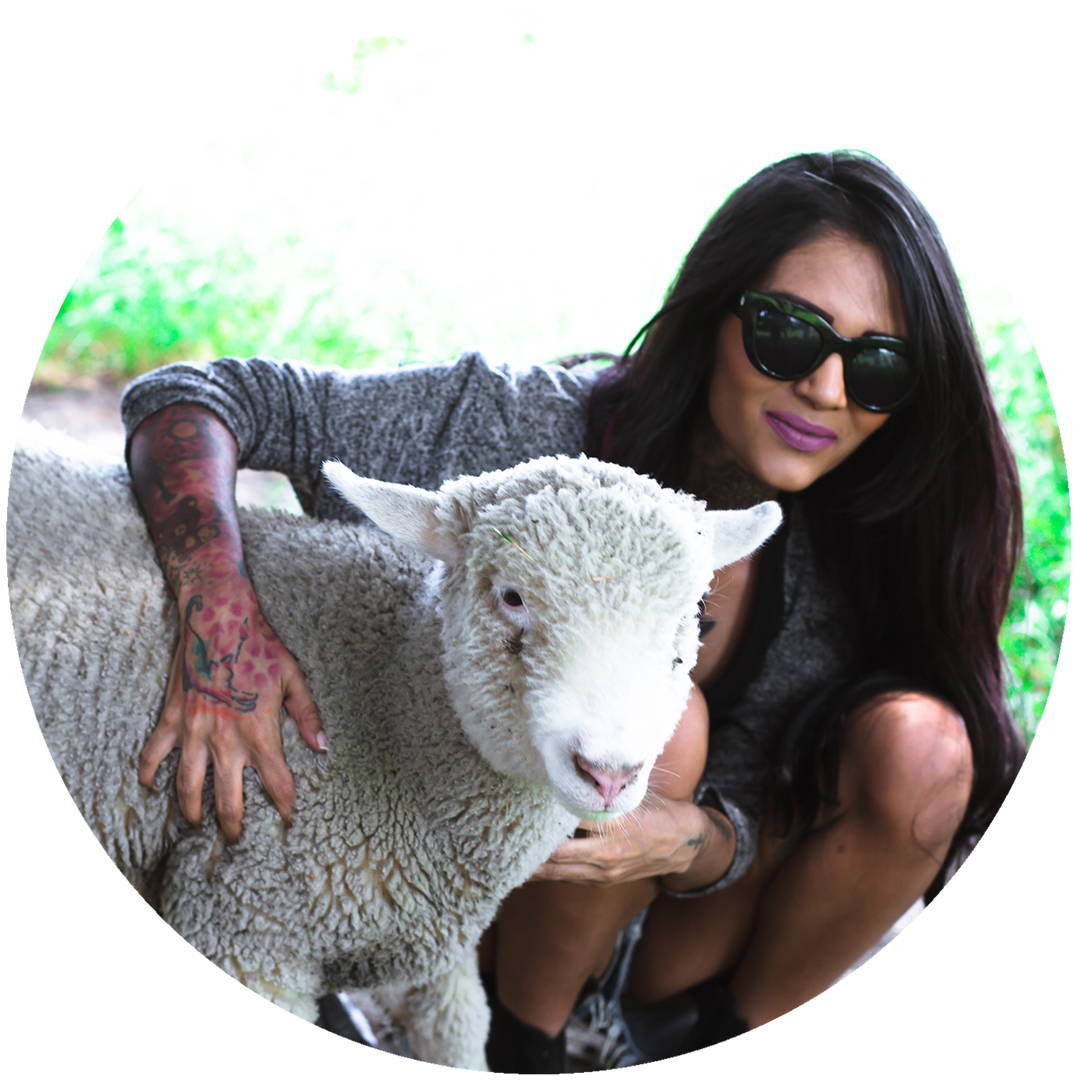 Amrita is our favorite crazy cat lady from Australia with some wicked skills in the kitchen. Besides being talented AF she is also hilarious and has baller tattoos.
Purchase the featured products: