Halloween - Pumpkin Spiced Cheesecake
A spooky combo of Pumpkin spice and dessert is the best of two worlds <3
Ingredients:
For Cheesecake Crust:
15 Vegan Chocolate Sandwich Cookies (with cream)

3 tablespoons Melted Vegan Butter
For Cheesecake Mix:
1 tub Vegan Cream Cheese (8oz/225g)
6oz Silken Tofu, drained (190 grams)
1/2 cup + 2 tablespoons Sugar
¼ cup Coconut Cream
3/4 teaspoon Arrowroot Powder
1/4 cup Plain Flour
1/4 pureed Pumpkin or Sweet Potato
Seeds of 1 Vanilla Pod
1 ½ teaspoons Ground Cinnamon
½ teaspoon Ground Ginger
¼ teaspoon Ground Cloves
¼ teaspoon Allspice
Pinch of Nutmeg
Directions:

Preheat oven to 180 degrees celsius/375 Fahrenheit.

In a food processor, process Sandwich Cookies until they reach a fine crumb. Add melted Vegan Butter and pulse until you achieve a slightly damp, sand-like consistency.

Press the mixture into the bottom and halfway up the sides of a 6 inch cake ring or
springform pan.

Bake for 5 minutes, and then remove from oven and allow to cool.

Reduce oven temperature to 160 degrees celsius/320 Fahrenheit.

In a food processor, combine all ingredients for the cheesecake filling till smooth.

Pour batter into your cake ring and bake for 45 minutes. (After 45 minutes, there should only be the slightest jiggle in the middle of the cake.)

Turn oven off and allow cake to cool to room temperature in the oven.

Once cooled, leave the cake in the fridge overnight.
To Decorate:
In the spirit of Halloween, you can choose to decorate your cake as follows:
Drizzle with melted Dark Chocolate for a spider-web effect.
Pipe plain vanilla Buttercream or Whipped Coconut Cream on top of your cake, and
decorate with chocolate chips to create a 'ghost face'
---
Curcumin is a vibrant turmeric extract that contain the majority of the color from the turmeric root, but not any of that strong distinct turmeric taste. This makes it perfect for use in food to add color and nutrition without distorting the taste!
---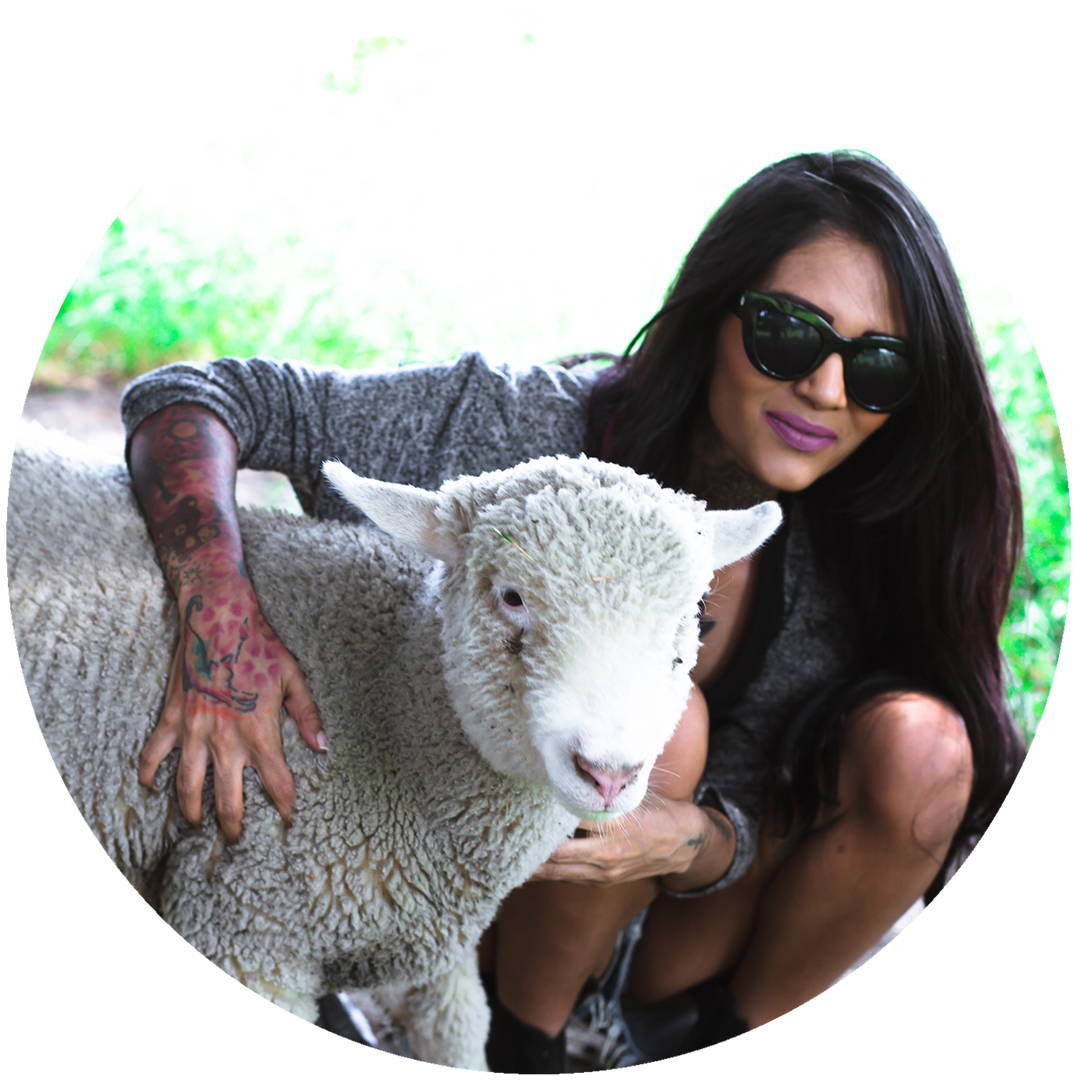 Amrita is our favorite crazy cat lady from Australia with some wicked skills in the kitchen. Besides being talented AF she is also hilarious and has baller tattoos.
Purchase the featured products: