Halloween - Matcha Chocolate Donuts
Treat friends and fam with these yummy spider web donuts for Halloween
Ingredients:
For Chocolate Donuts:
¾ cup Pastry/Cake Flour

½ teaspoon Baking Soda

4 tablespoons Cocoa Powder

½ teaspoon Instant Espresso

¼ teaspoon Salt

½ cup Sugar

½ cup Water

1 teaspoon Vanilla Extract

5 tablespoons Vegetable Oil

For Matcha Icing:
1 ¼ cups Icing Sugar

Pinch Salt

6 tablespoons Melted Vegan Butter

2 tablespoons Water

*Extra: Melted Vegan Dark Chocolate
Directions:

Preheat your oven to 175 celsius. Lightly spray a 6 cavity regular sized donut tray with cooking
spray. Set aside.

Sieve Pastry Flour, Baking Soda, Cocoa Powder, Espresso, Salt and Sugar into a mixing bowl.
Add water, Vanilla Extract and Vegetable Oil.
Whisk until combined - you should have a thick chocolate batter.

Dispense batter equally into your donut tray - you can use a piping bag to make it faster and
easier.

Bake for 15-18 minutes or until Donuts are springy to the touch and a skewer inserted into the middle comes out clean.

Remove from the oven and leave donuts in the tray for 10-15 minutes. Once slightly cooled, tip
them out of the donut tray. Let cool thoroughly.

To prepare icing, mix Icing sugar, Salt and Rawnice Matcha powder in a bowl with melted
Vegan Butter and water. Whisk till smooth. If it is too thick, add a touch more water. If it is too
watery, add a little bit more icing sugar.

Dip your donuts in to ice them. You can double dip for a thicker coating of glaze.

Allow to set on a cooling tray.

For an extra halloween vibe pipe melted dark chocolate on each donut in a spider web shape.

Enjoy!
---
Green Matcha has a long tradition of use in tea ceremonies in eastern cultures. Our matcha is sourced with the focused on providing a matcha powder that is great for use in foods as well as for tea. It works really well to use in everything from smoothies to desserts!
---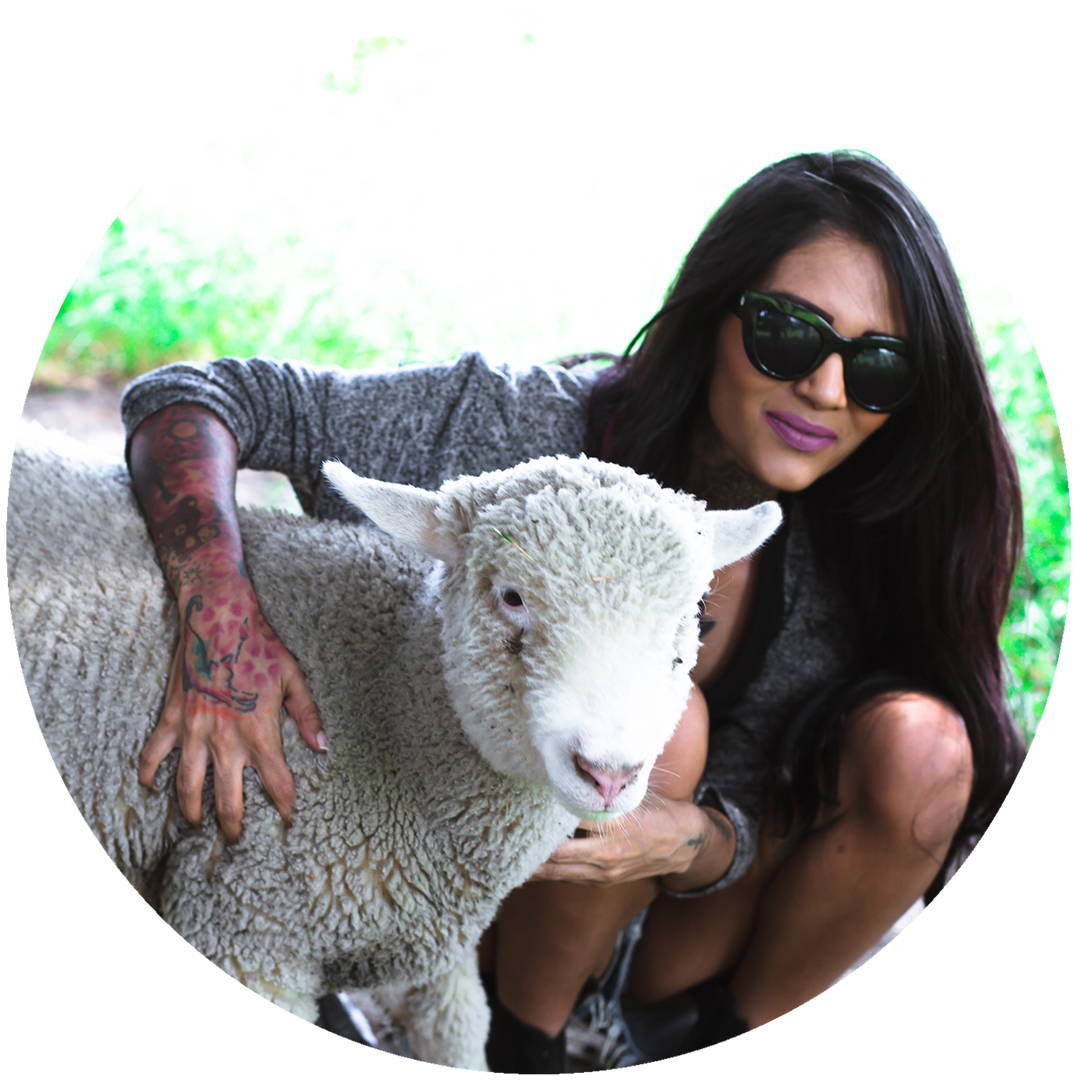 Amrita is our favorite crazy cat lady from Australia with some wicked skills in the kitchen. Besides being talented AF she is also hilarious and has baller tattoos.
Purchase the featured products: