Earth Day Shortbread Cookies
Let's celebrate this awesome planet with these sweet & nutty Earth Day inspired iced-cookies!
Difficulty level:
Easy
Time required:
1 hour +  
Ingredients:
Cookies:
220gm flour

60gm powdered sugar

150gm vegan butter

4 tbsp walnuts, very finely chopped

Pinch of salt
Aquafaba icing:
6 tbsp chickpea water (aquafaba)

240gm powdered sugar, sifted
Directions:

Cookies:
Sift the flour and sugar into a bowl.
 
Add pinch of salt and butter chopped into smaller pieces.
 
Mix all with electric mixer until incorporated.
 
Add walnuts and start knead the dough with hand, combining the ingredients into a ball.
 
Wrap the dough in foil and put in the fridge for 1 hour.
 
Preheat oven to 160°C
 
Divide the dough into 2 pieces, roll out each into cakes around 3 mm thick.
 
Use the mold to cut out shapes and place them on a baking tray lined with baking paper.
 
Bake around 15 min. Cool completely before decorating with sugar icing.
Icing:
Whisk the chickpea water with an electric mixer until foamy.
 
Add the sifted sugar gradually, mixing constantly on high speed.
 
If you want to make one color of icing , add powder gradually and mix constantly. If you want make two colors, divide the icing into two bowls.
 
If your icing is too thick add more chickpea water (or 1 tbsp of lemon juice). If the mixture is too rare, add more sugar.
---
Our Blue Spirulina is extracted from green spirulina through a process where we get rid of the nasty, fishy taste and boring color, and keep the healthy stuff and intense blue color!
Green Matcha has a long tradition of use in tea ceremonies in eastern cultures. Our matcha is sourced with the focused on providing a matcha powder that is great for use in foods as well as for tea. It works really well to use in everything from smoothies to desserts!
---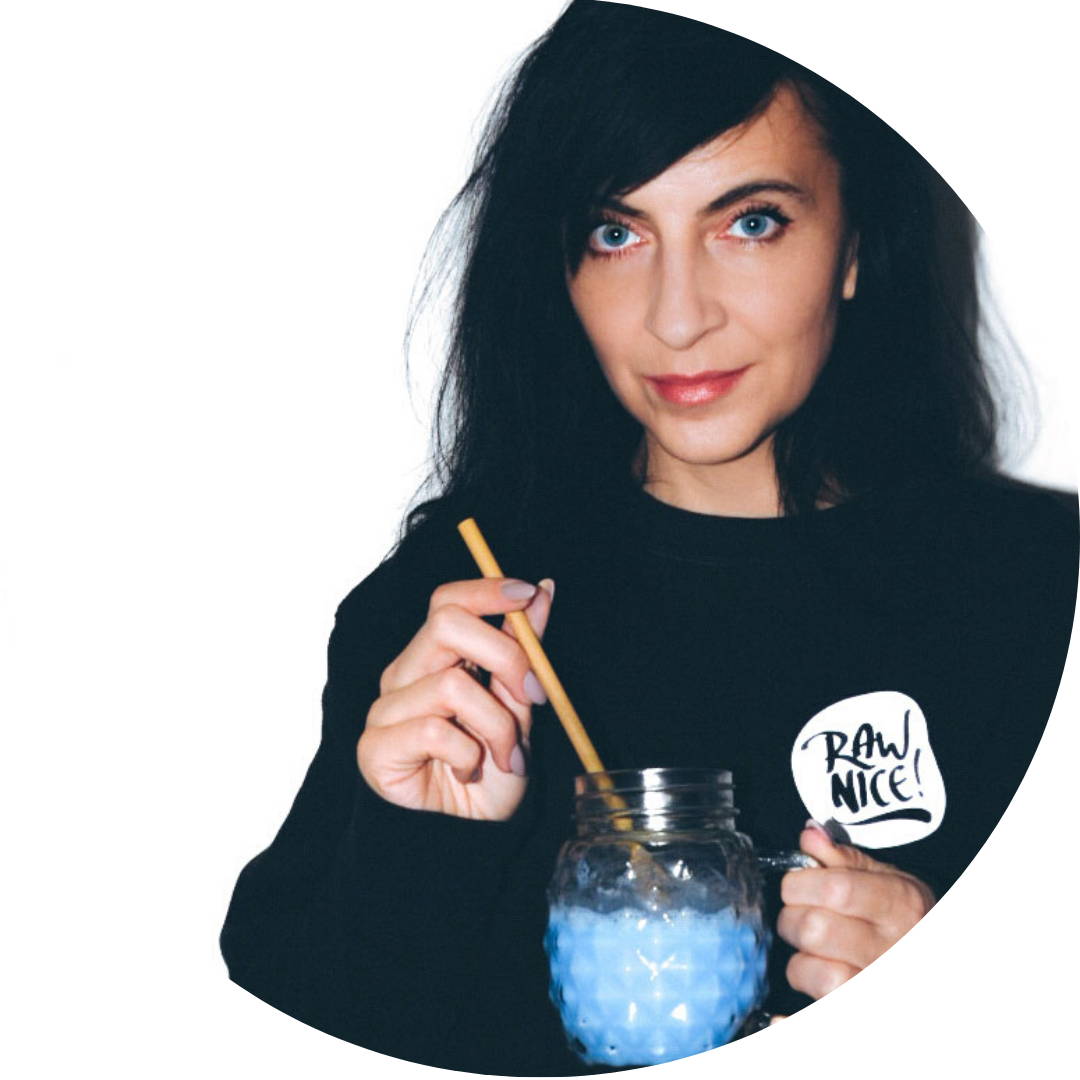 Anna is a talented photographer, originally from Poland and now living in Stockholm. She's part of our local Rawnice team, and her inspiring breakfast creations are sure to spark a joy in your taste buds!
Purchase the featured products: