Our Blue Spirulina is extracted from "regular green spirulina".
We remove the nasty taste and boring color, but keep the healthy stuff and intense blue color. We know, it sounds like magic but is is true!
The days of holding your nose while downing smoothies are long gone!


We've gotten rid of the nasty taste and sewer green color of regular spirulina by extracting this ballin' blue powder. What's left is nothing less than amazeballs.


But let us warn you… make sure to put on your diaper before you open this bag, because you are about to crap your pants out of excitement!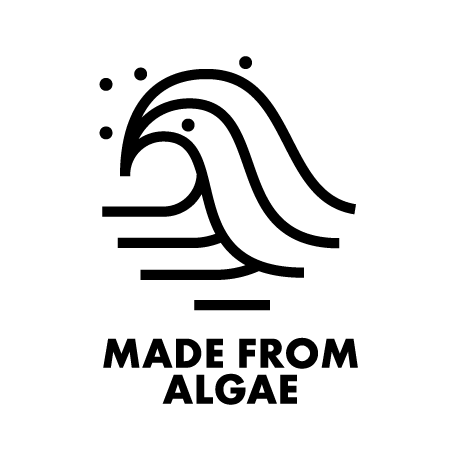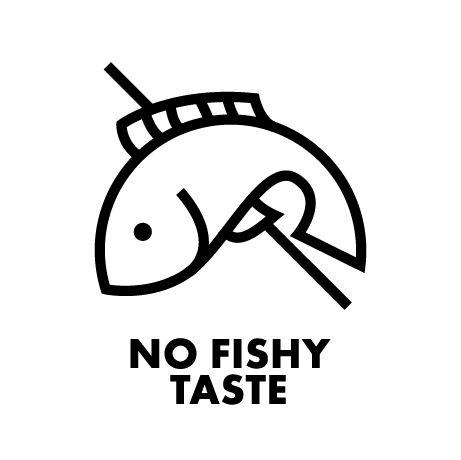 We are currently not able to ship our Blue Spirulina to countries within the European Union (EU).

Countries outside of the European Union (EU) are not affected

For more info email customerservice@rawnice.com
Ingredients: Blue Spirulina Extract
Our Blue Spirulina is extracted from the very popular and commonly consumed green spirulina.

However, our product is a totally new experience for anyone that try it because of TWO huge improvements.
1. No nasty taste
By extracting out the green, aka Chlorophyll, that carries the very distinct taste of regular spirulina our new and improved version is totally free from taste. This makes it a perfect addition to almost any food to boost with nutrients without holding your nose!

2. Vibrant blue color
Our Blue Spirulina is the most vibrant blue color found in nature. That is because of the natural BLUE part of the green-blue Spirulina  algae. When the green stuff is removed we are left with this beautiful and nutrition packed powder!
We know, it sounds like magic but is is true!
Nutrition Facts
🇺🇸   US standard label format   🇺🇸
Contents showed per serving.

🇪🇺   EU standard label format  🇪🇺
Contents showed per 100g
Safety, Certificates & Allergens
We put product quality and safety first. For that reason all of our products are tested by a non biased third party to make sure each product live up to our high standards.

On top of this all products have an approved certificate of analysis from our manufacturing team. This works as a double guarantee to assure you all products are free of any toxins, heavy metals and additives.

To put this all simply. All products are safe to consume for people of all ages.
| | |
| --- | --- |
| Subject Tested | Tested OK |
| Third-party tested | ✔ |
| Allergen-free  | ✔ |
| Gluten-Free | ✔ |
| Vegan | ✔ |
| | |
| Material Safety Data Sheet | ✔ |

Servings
Serving Size: 1 Teaspoon / 2 grams / 0.35 Oz
Servings per bag: 40g = 20 Servings
Servings per bag: 500g = 250 Servings
Storage:

Store in a dry and cool environment away from direct sunlight. Always re-seal both packing bags (inner + outer) to avoid moisture getting inside and causing it to get lumpy.

Shelf Life: 24 months from date of production.
Details:
Product dimensions: 130 x 180 mm
Net weight: 40g / 1.4 Oz
Easy as 1-2-3
Transform your meals from boring to EPIC in seconds by adding a scoop of our Rainbow Superfood powders.

Start with 1/2 teaspoon and add more if you desire a stronger color.
What you can make

We have even seen people do bath bombs, color their homemade soaps, and even face masks with our Superfoods. Creativity is your only limitation!
Pro tips for awesome results
A little powder goes a LONG way


Most products are

very

concentrated and we recommend starting with 1/2 teaspoon of the powder. If you desire a stronger color just add more powder until satisfied.

Light colored fruits will make them colors POP
In order the get those vibrant colors that you see on instagram, you need to know what to blend the powders with. Light colored fruits such as banana, pineapple, coconut are the best ingredients for a COLOR BOMB smoothie. 


DON'T blend with dark fruits and berries
You might have learned a thing or two from using watercolors as a kid. If you combine two colors with a lot of pigment none of the colors will pop. The same applies to our powders. If you mix them with blueberries, raspberries, pomegranate etc you won't get that vibrant color.


Works best below 70 degrees Celsius (158 Fahrenheit)
As our products are 100% natural without additives some of them will loose part of its color when heated. Pitaya is a good example of a sensitive product. To prevent this, try decreasing the temperature while frying for a longer time. This will prevent any discoloring. (For Pancakes as an example, fry them on lower temperatures for longer time to maintain maximum color but still get a regularly fried pancake).


Store your powders in a cool and dry place
In order to keep your powders as fresh as possible store them airtight in a dry, cool place away from direct sunlight. 


Create unique shades by mixing colors
This is where the fun begins and the possibilities are endless! Try combining multiple colors for unique hues and shades. Adding a little bit of pink/red fruits to your Blue Spirulina powder will create a mint or turquoise tone. 
100+ recipes to get you started
In our original Rawnice Recipes we show you exactly how to get fantastic results with any of our products. New recipes added each week!

Click the links below to find your next challenge:
All orders ship out from Sweden 🇸🇪
- This is because we are a Sweden based company.


How long is shipping?


European Orders

are usually delivered within 2-6 working days.

International Orders

are usually delivered within 5-15 working days.
Do you offer free shipping?
YES! All orders of 80 USD or more are shipped for free.
Do I get a tracking link?
All shipments are insured and fully trackable. Any lost, damaged or delayed shipments are covered in full by our Delivery Guarantee.


What is standard shipping cost?
If you don't reach our free shipping limit, we do need to charge a flat rate shipping fee of $17 USD to cover part of the shipping cost. (This is because all orders ship from Sweden). 


Do you ship to my country?
YES most likely as we ship world wide to all major countries and have tens of thousands of customers across all corners of the world!
When will you ship my order?
Speed is our priority. and for that reason any order placed before 13.00 / 1PM (Central European Time) is shipped out the same day. 

If an order is placed on a Friday afternoon after 13.00 / 1 PM or during the weekend, it will ship out Monday. If an order is placed during a holiday, it will ship out on the next working day.
No Ship Zone (Alphabetical order)
Argentina, Ascension Island, Bahamas, Bolivia, Brazil, Brunei, Chile, El Salvador, Eritrea, Fiji, Haiti, Honduras, Jamaica, Laos, Lesotho, Liberia, Libya, Mauritania, Mauritius, Mexico, Namibia, New Zealand (1 of 17 regions), Papua New Guinea, Russia, Somalia, Syria, Trinidad & Tobago, Tristan da Cunha, Turkmenistan, Venezuela, Wallis & Futuna, Yemen

Guarantee
Got more questions?

If you have any questions not answered in the FAQ's just send us an email at customerservice@rawnice.com or use our live chat, we are here to help.
Rawnice for Kids & Parents
Picky eaters? Not any more!
✔  All products are tested and safe for kids. Just follow our recommended serving sizes.

✔  Turn food into play and let your kids pick a color, then have them help prep their foods by adding the colors and watch it transform.

✔  A great way to add extra nutrients, and way more fun to any food.