This unicorn ice kreme both looks and tastes fantastic, and it's totally free from dairy products!
Ingredients:
1 can coconut milk (full fat)

1 cup soaked cashews

1/2 cup plant milk

10 dates

1 tsp vanilla

1 tsp cinnamon

1/8 tsp pink salt

 
Directions:

Drain your cashews and rinse under water.





Grab your vitamix or high powered blender and toss in the cashews & plant milk until it's a creamy thick consistency.





Now add canned coconut milk, dates, cinnamon and salt to blender.





Pour the finished mix into 3 separate containers, add each color to each one and then into 3 plastic zip lock bags and place it into your freezer for around 2-3 hours.





Now take it out of the freezer and break up the mixture while still inside the bag.





Empty all the broken up ice cream into a food processor and mix one color separately at a time. Process one color, empty and then the next. Etc.





Scoop a spoonful of each color at a time into your final container, until you run out of all them. Just overlap the colors so it's like a messy painting palette one color after another.





Freeze overnight and your done! Enjoy
---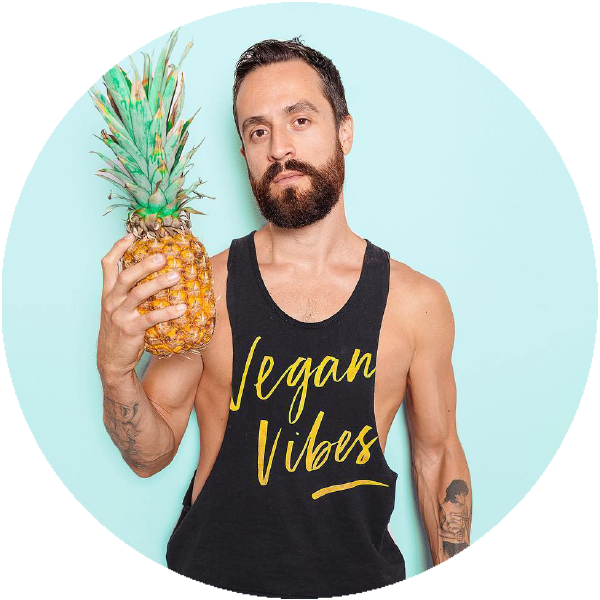 This guy only started cooking and taking pictures in the beginning of 2017, and he is already one of the best on instagram.
Purchase the featured products: