Dip into this super easy and super colorful dish!
Ingredients:
2 cups of Drained Tinned Chickpeas (Save ½ cup of the liquid/Aquafaba)
⅓ cup Extra Virgin Olive Oil
3 cloves of Garlic, peeled
½ cup Hulled Tahini
Juice of 1 Lemon
Salt/Pepper, to taste
Directions:

Place all ingredients except for Chickpea Liquid and Superfood Powders in a food processor.
 
Process till luscious and smooth.
If the mixture is a little too thick, add 1 tablespoon of Chickpea Liquid at a time to thin it down, until it reaches the desired consistency.
 
Taste for seasoning, and add more Lemon Juice, Salt and Pepper if you desire. Divide mixture into three portions.
 
Blend each portion with 1 ½ teaspoons of your Superfood Powders. Repeat with remaining two portions of Hummus.
 
Serve your Hummus drizzled with some Olive Oil, Sumac, Paprika and any other garnishes you may fancy!
 
Store in an airtight box for up to 1 week. This Hummus is best served with crunchy raw vegetables or crackers!
---
Curcumin is a vibrant turmeric extract that contain the majority of the color from the turmeric root, but not any of that strong distinct turmeric taste. This makes it perfect for use in food to add color and nutrition without distorting the taste!
Activated Charcoal is one of nature's most powerful colorants. Our Charcoal is made from bamboo and it has such strong detoxifying properties that we never recommend consuming Activated Charcoal within 1 hour before or after any medications.

>> Read more about Activated Charcoal in the Shop <<
Our Pink Pitaya Powder is made from the flesh of the red dragon fruit harvested ripe, then processed and freeze dried. Color your food in 50 shades of pink with this crazy vibrant pink powder!
---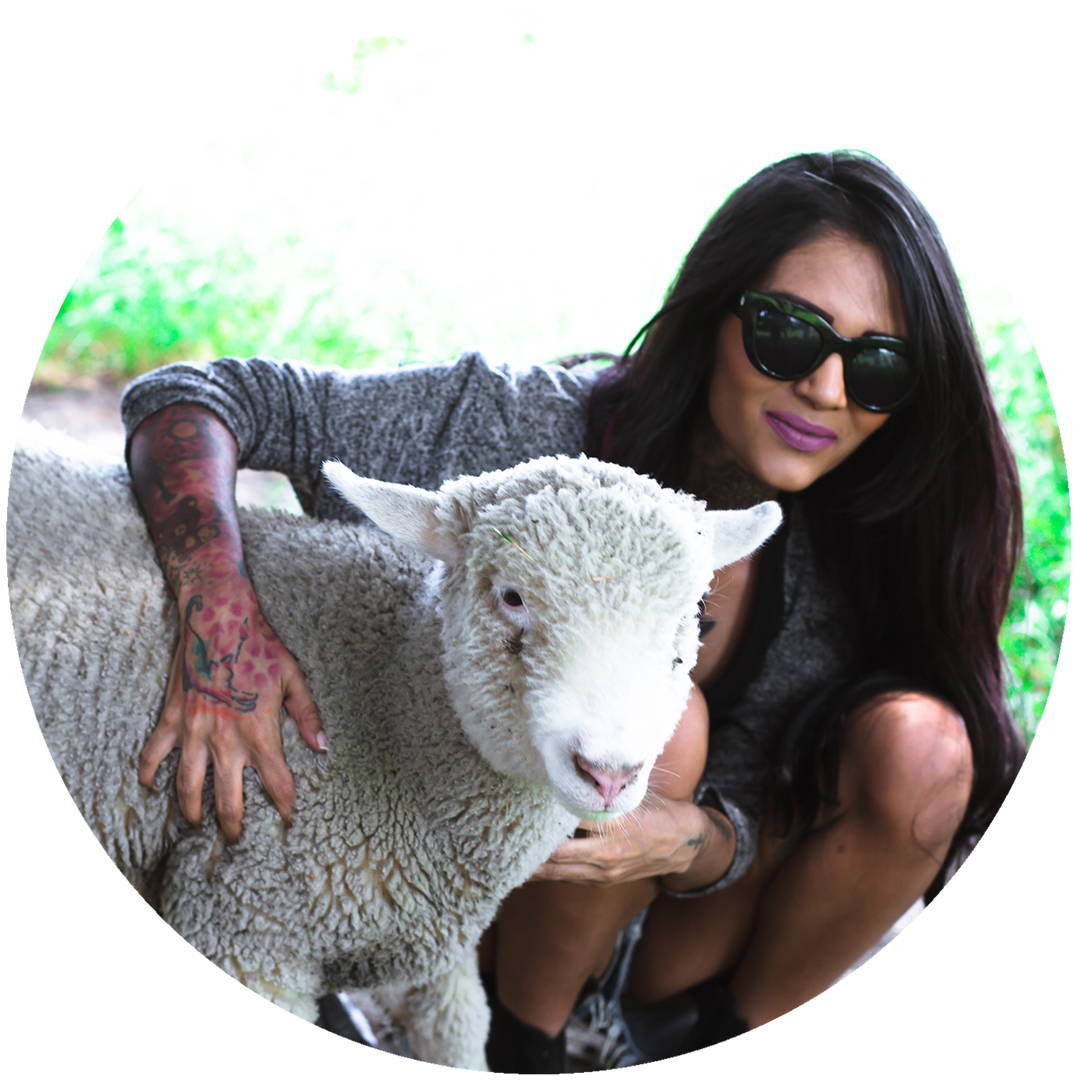 Amrita is our favorite crazy cat lady from Australia with some wicked skills in the kitchen. Besides being talented AF she is also hilarious and has baller tattoos.
Purchase the featured products: