Make your Mama smile with these fluffy & sweet strawberry cupcake treats for Mother's Day! 🍰
Difficulty level:
Easy
Time required:
1 hour  
Ingredients:
Cupcakes:
220 gm flour

1 tsp baking powder

1 tsp baking soda

100 gm sugar

50 ml coconut oil

160 ml plantbased milk

3 tbsp soy yoghurt (or any yoghurt of choice)

1 tsp vanilla extract

2 tbsp peanut butter

130 gm fresh strawberries, chopped into small chunks

6 tbsp aquafaba (chickpea water)
Frosting:
250 gm vegan cream cheese

3 tbsp peanut butter

3 tbsp powdered sugar
Directions:

Cupcakes:
Preheat oven to 190°C. Grease the muffin pan with some coconut oil ( or use baking cups).


In a bowl combine milk, yoghurt and vanilla extract.


In another other bowl, mix the flour, baking powder, baking soda and sugar.


Whip the aquafaba using electric mixer until fluffy.


Add the milk mixture, coconut oil and peanut butter to the flour mixture and combine.


Fold strawberries into the batter.
 
Add the whipped aquafaba to the batter and fold in gently, don't over mix.
 
Fill the baking cups three quarters of the way full, bake around 35 minutes. Cool completely before adding the frosting.
Frosting:
In a bowl, place the cream cheese, powdered sugar and peanut butter. Mix with electric mixer.
 
Divide frosting in two.
 
Add 1 tsp of pitaya powder to one part.
 
Add ½ tsp of curcumin and ½ tsp of pitaya powder to the other.
 
Mix until the color is well incorporated.
 
Use the piping bag to decorate.
---
Our Pink Pitaya Powder is made from the flesh of the red dragon fruit harvested ripe, then processed and freeze dried. Color your food in 50 shades of pink with this crazy vibrant pink powder!
Curcumin is a vibrant turmeric extract that contain the majority of the color from the turmeric root, but not any of that strong distinct turmeric taste. This makes it perfect for use in food to add color and nutrition without distorting the taste!
---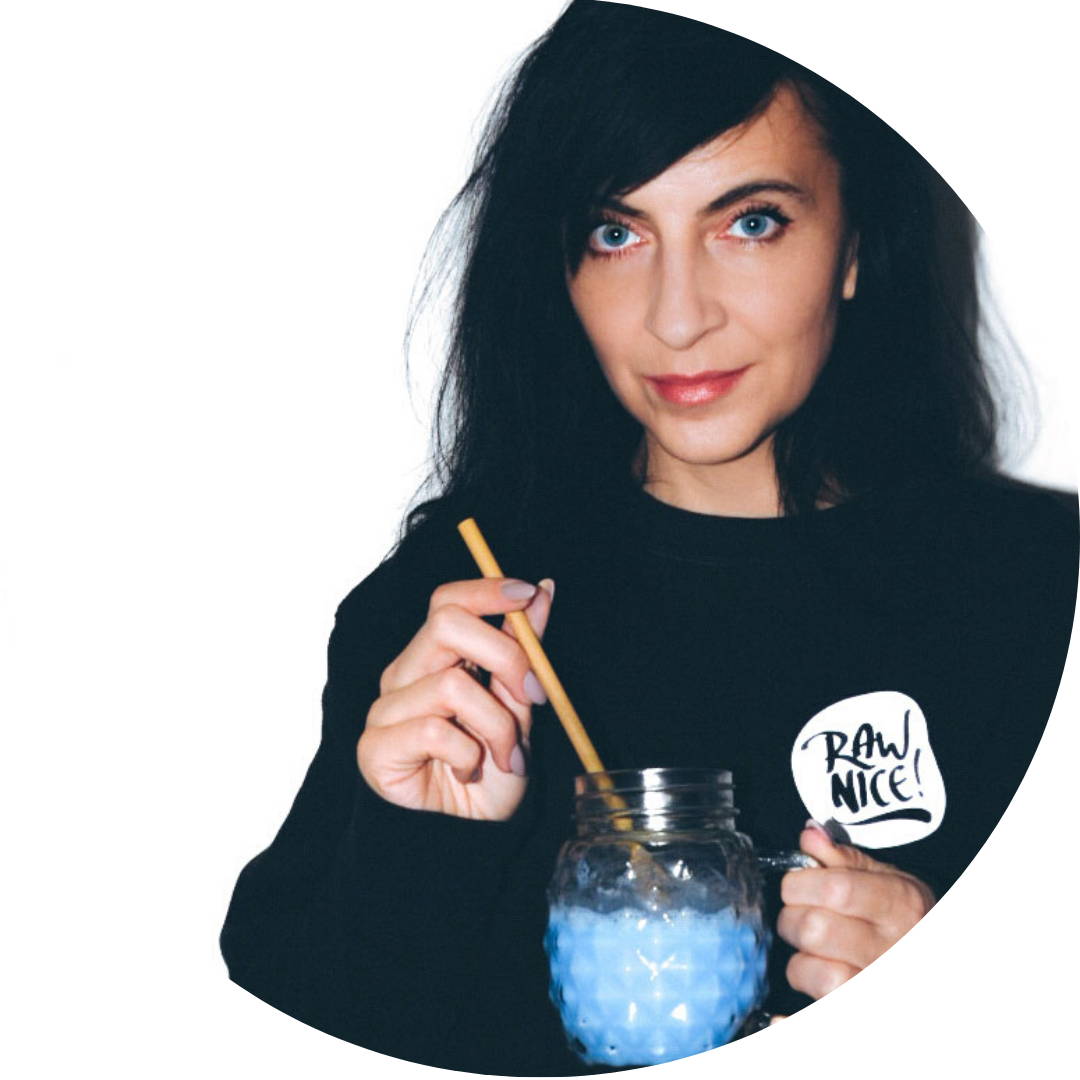 Anna is a talented photographer, originally from Poland and now living in Stockholm. She's part of our local Rawnice team, and her inspiring breakfast creations are sure to spark a joy in your taste buds!
Purchase the featured products: