As unicorns are not real, these unicorn pancakes are still 100% vegan. Just the way we like it!
Ingredients:
1 cup + 3 Tbsp All Purpose Flour

1 tablespoon Cornstarch

2 tablespoons Sugar

2 ½ teaspoons Baking Powder

12 teaspoon Vanilla Extract

½ teaspoon Salt

1 ¼ cups Almond Milk

1 ½ tablespoons Oil
Directions:

Whisk Flour, Cornstarch, Sugar, Baking Powder, Vanilla Extract, Sald, Almond Milk and Oil in a
large bowl. Don't over mix or your pancakes will turn out tough!


Divide batter into three.To each portion, add a superfood powder. Whisk to incorporate and
color batter.


Pour ¼ cup of batter into a lightly oiled frying pan. Flip when bubbles form on the surface and
continue cooking for a minute. Repeat with remaining batter.


Serve with Coconut Yoghurt, fruit and Maple Syrup. Enjoy!
---
Our Pink Pitaya Powder is made from the flesh of the red dragon fruit harvested ripe, then processed and freeze dried. Color your food in 50 shades of pink with this crazy vibrant pink powder!
Our Blue Spirulina is extracted from green spirulina through a process where we get rid of the nasty, fishy taste and boring color, and keep the healthy stuff and intense blue color!
The Butterfly Pea Powder is made from a beautiful flower grown in tropical climates. It's PH sensitive and reacts to acidic liquids, like lemon, by changing color from blue to pink!
---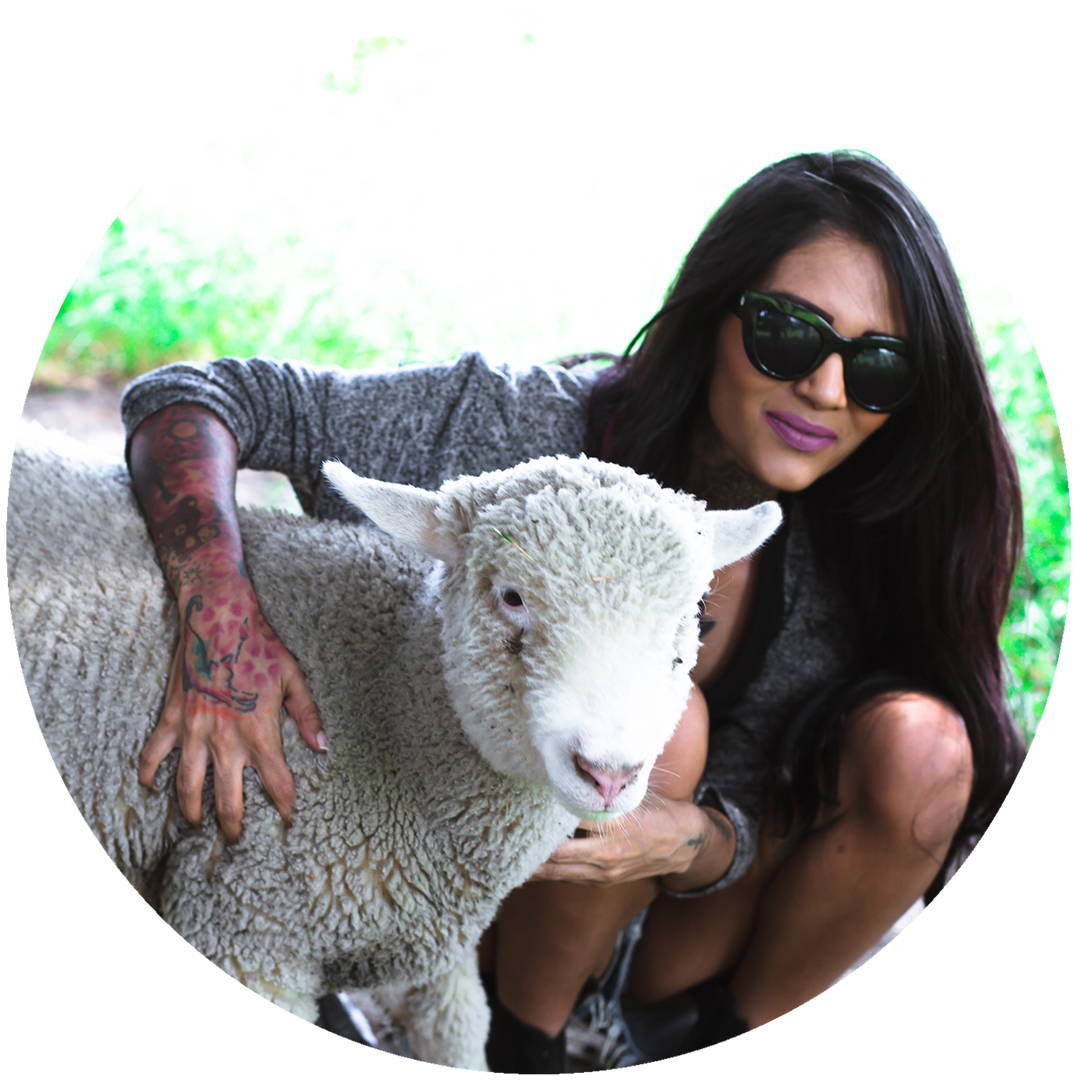 Amrita is our favorite crazy cat lady from Australia with some wicked skills in the kitchen. Besides being talented AF she is also hilarious and has baller tattoos.
Purchase the featured products: