These rainbow spring rolls are deliciously fresh and paired with a sweet & savory peanut sauce!
Difficulty level:
Medium
Time required:
1 hour  
Ingredients:
Spring Rolls:
10 Sheets of Vietnamese Rice Paper4 oz /
120g Bean Thread/Glass Noodles (dry)
2 carrots, Julienned
1 Cucumber, Julienned
¼ of a head of Red Cabbage, finely sliced
1 Red Pepper, julienned
1 Yellow Pepper, julienned
1 Avocado, sliced into wedges
3 ounces Teriyaki Tofu, cut into batons
Mini Red Radishes, sliced thinly
Sesame Seeds, for garnishing
Peanut Dipping Sauce:
1/3 cup Natural Peanut Butter
1 tbsp Maple Syrup
1 tsp Sriracha
1 1/2 tsp Sesame Oil
1 tbsp Soy Sauce
1/2 cup hot water
*Original recipe calls for Dunaliella Salina Powder
Directions:

Divide your 4 oz of noodles into 4 portions of 1 oz each.


Bring a pot of water to boil and add 2 tsp of Rawnice Pink Pataya to the boiling water. Add 1 oz of your Bean Thread Noodles and cook in water for 2 minutes, or until al dente. Immediately drain and rinse under cold water. Set aside, covered, and repeat the process with your remaining noodles and remaining powders.


You should end up with 4 different colors of noodles!


To prepare rolls, soften your Vietnamese Rice Paper in a large bowl of warm water for 10-15 seconds, or until it is no longer stiff. Do not over soak as this will cause your rolls to fall apart. Place your veggies, noodles and tofu in the middle of the roll.


To roll, bring in each side into the middle, and then roll away from you, burrito style. Make sure to keep all the fillings in tightly. Repeat until all your rice paper and fillings have been used up.


Prepare Peanut Sauce by whisking all ingredients together. If too thick, thin down with a little more hot water.
These rolls are best eaten freshly made!
Notes: You can also serve this with Vegan Nuoc Cham Dressing as I have - purchased from any good Asian market. Always check that there is no Fish Sauce included in the recipe.
---
Our Pink Pitaya Powder is made from the flesh of the red dragon fruit harvested ripe, then processed and freeze dried. Color your food in 50 shades of pink with this crazy vibrant pink powder!
Our Blue Spirulina is extracted from green spirulina through a process where we get rid of the nasty, fishy taste and boring color, and keep the healthy stuff and intense blue color!
The Butterfly Pea Powder is made from a beautiful flower grown in tropical climates. It's PH sensitive and reacts to acidic liquids, like lemon, by changing color from blue to pink!
Curcumin is a vibrant turmeric extract that contain the majority of the color from the turmeric root, but not any of that strong distinct turmeric taste. This makes it perfect for use in food to add color and nutrition without distorting the taste!
---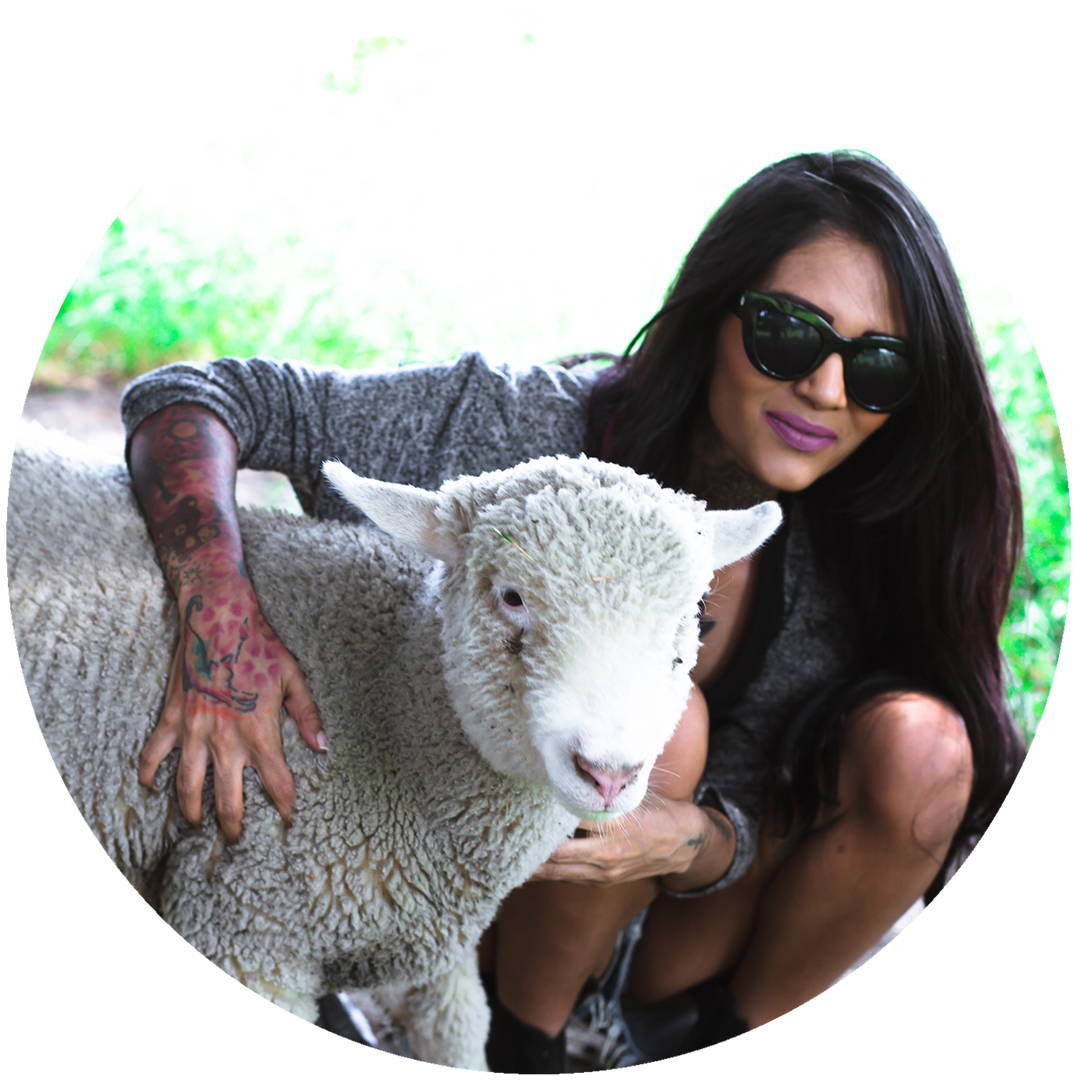 Amrita is our favorite crazy cat lady from Australia with some wicked skills in the kitchen. Besides being talented AF she is also hilarious and has baller tattoos.
Purchase the featured products: