Feast on the rainbow - one bite at a time with our super colorful rainbow dumplings!
Difficulty Level: Hard
Time Required: 60 mins+
Ingredients:
For the dough:
600g All-purpose flour
280g Warm water
15g Vegetable oil
Rawnice Dunaliella Salina Powder*
* Can be substituted with Rawnice Curcumin Powder
For the filling:
Medium bok choy + 1/4 tap salt
100g Smoked tofu
7 Mushrooms
15g Sesame oil
10g Soy sauce
1/2 Tsp salt
1/4 Tsp ground white pepper
Directions:

For the dough:
Mix the flour, water and oil in a large bowl. Until smooth dough.
 
Divide dough into 6 equal pieces
 
Add Rawnice food colouring powders to each piece, by following the tips:
a) to the first 1/4 tsp blue spirulina powder
b)1/4 tsp pink pitaya powder
c) 1/4 tsp butterfly pea tea powder,
d)1/4 dunaliella salina powder.
Then mix,
e) 1/4 tsp dunaliella salina powder with 1/4 tsp pink pitaya powder;
f)1/4 tsp blue spirulina powder with 1/4 tsp pink pitaya powder.
g) For green: mix colour blue and yellow, till you get green.
Cover the doughs with cling wrap and let rest for 10 minutes. While you waiting, you can start to make filling.
How to make wrappers:
Simply use your hand to pick up piece of dough and make small ball. Then, use a rolling pin to smooth out each ball until it's about 7 cm in diameter and 1 mm thick. It is ok if the wrapper is not perfectly round. You don't have to make exactly the same size of wrappers. Don't hesitate to use some extra flour if dough is too sticky.
 
While you make the dumplings, rest of the dough should be cover with cling wrap.
 
To make dumplings, place a small spoonful of the filling in the center of a wrapper.
 
Hold the dumplings with one hand and start sealing the edges with the other hand.
 
Pinch the center. Then fold the edge three times on each side. And pinch edges of both sides. Repeat the same for the rest.
For the filling:
Shred the box ahoy and put into a pot.
 
Combine the finely chopped bok choy with 1/4 tsp salt.
 
Allow mixture to sit for about 15 mins at room temperature.
 
Divide bok choy in the middle of a large muslin cloth and squeeze out its water connect.
 
Repeat the same with the rest of bok choy.
 
Cut mushrooms and tofu into a small cubes (0.5 cm)
 
Mix the ingredients together until combined.
 
Set aside.
 
Squeeze out the rest of the water
 
---
Our Blue Spirulina is extracted from green spirulina through a process where we get rid of the nasty, fishy taste and boring color, and keep the healthy stuff and intense blue color!
Our Pink Pitaya Powder is made from the flesh of the red dragon fruit harvested ripe, then processed and freeze dried. Color your food in 50 shades of pink with this crazy vibrant pink powder!
The Butterfly Pea Powder is made from a beautiful flower grown in tropical climates. It's PH sensitive and reacts to acidic liquids, like lemon, by changing color from blue to pink!
---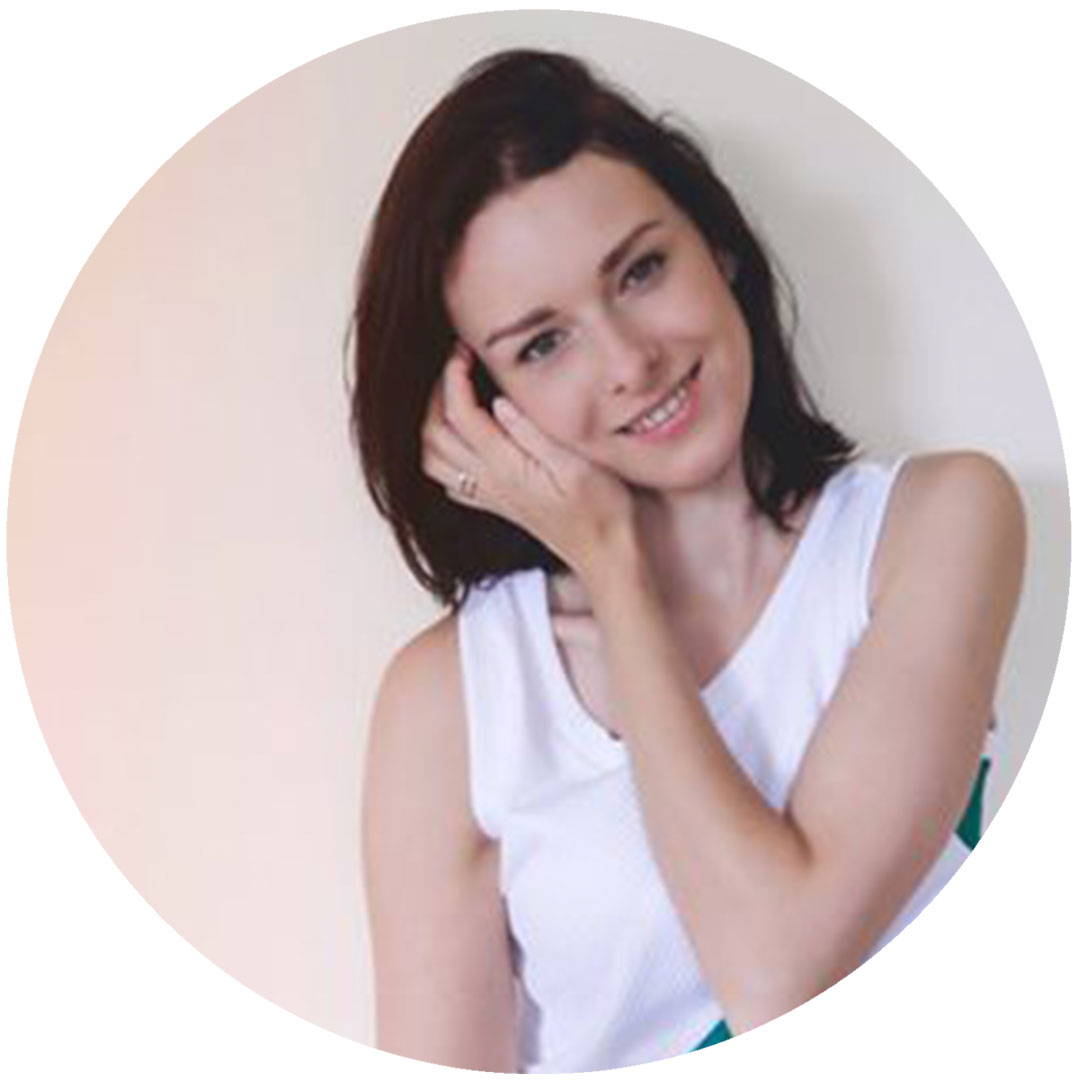 Ella is originally from Poland but lives in Ireland with her hubby and baby boy. She's a rising star on the vegan food scene and creates the best Ocean smoothie bowls while being a total sweetie.
Purchase the featured products: