These mini cheesecakes will give you pumpkin to talk about!
Difficulty level:
Easy
Time required:
1 hour+
Ingredients:
Crust:
6 tbsp oats (or fruit musli)

2 tbsp peanut butter

1 tbsp cocoa powder

1 tbsp coconut oil

100 g raisins

½ tsp cinnamon
Filling:
150 ml oat cream

100 g vegan cream cheese

6 tbsp pumpkin puree

½ tsp vanilla extract
1 tsp cinnamon
3-4 tbsp of agave syrup
Frosting:
100 g vegan butter

200 to 250 g powdered sugar

½ tsp of vanilla extract
Directions:

Crust:
Place all ingredients in a food processor and blend until well combined.


Fill the bottom of the muffin pan with the mixture and press. Put in the fridge until it sets.
Filling:
In a bowl, mix cream cheese, pumpkin puree, agave syrup, vanilla and cinnamon.


Add whipped oat cream and 1 tsp of curcumin powder. Mix on low speed with a mixer.  


Pour the filling mixture over the crust. Freeze for at least 2 hours.
Frosting:
In a bowl, beat the butter with vanilla extract in low speed.


Mix continuously while adding the sugar in batches. If the buttercream is too thin, add more sugar. If it's too thick, add a tablespoon or more of plant-based milk.


Add the curcumin powder. Mix in high speed.


Decorate the cheesecakes with frosting before serving.
---
Curcumin is a vibrant turmeric extract that contain the majority of the color from the turmeric root, but not any of that strong distinct turmeric taste. This makes it perfect for use in food to add color and nutrition without distorting the taste!
---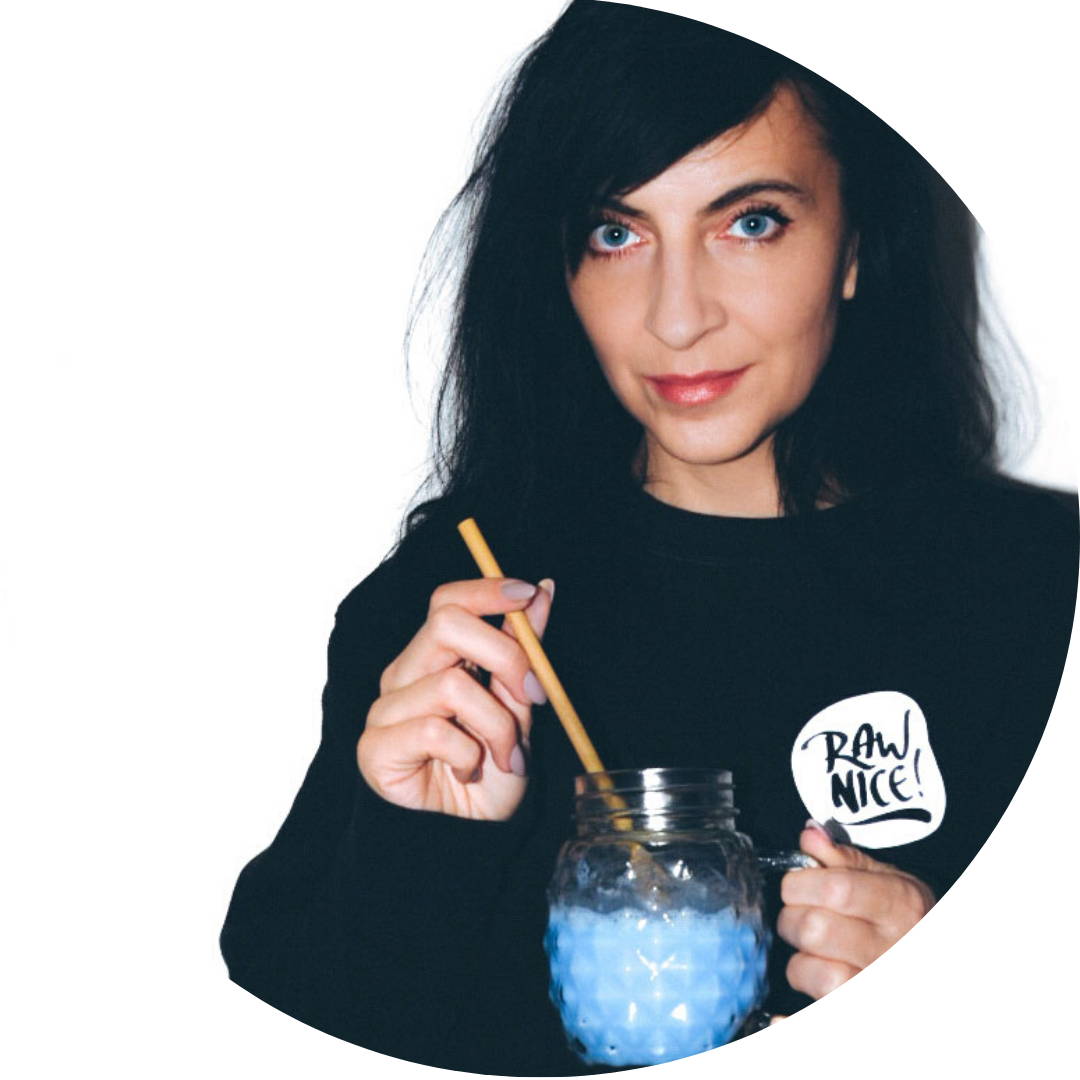 Anna is a talented photographer, originally from Poland and now living in Stockholm. She's part of our local Rawnice team, and her inspiring breakfast creations are sure to spark a joy in your taste buds!
Purchase the featured products: