Start the fiesta with this show-stopping, color-changing drink!
Difficulty level:
Easy
Time required:
1 hour+
Ingredients:
Blue ice:
Drink:
1 liter cold sparkling water

1 lime cut into slices

1 lime juice

1 lemon juice

2-3 tbsp of fresh mint leaves

1-2 tbsp of agave syrup (or sweetener of choice)
Directions:

Make the blue ice using water and butterfly pea powder. Add 1 to 2 tsp of butterfly pea powder to the water and stir very well. Pour into ice molds and freeze.


Throw slices of lime into a jug, add mint leaves and a splash of water (if you're using sugar, add it now, too). Mash everything together- it helps to extract the flavor of mint and lime.


Pour the sparkling water, add agave syrup and stir. You can chill your drink in the fridge before serving.


Crush the ice cubes in a blender. Fill the glasses with crushed ice, pour your drink and watch the color-changing magic!
Notes:
Prepping for a proper mojito?
Replace the 350 ml of sparkling water with white rum.

Fancy a margarita?
Add a shot of tequila to your glass before serving!
---
PRODUCT USED IN THIS RECIPE:
The Butterfly Pea Powder is made from a beautiful flower grown in tropical climates. It's PH sensitive and reacts to acidic liquids, like lemon, by changing color from blue to pink!
---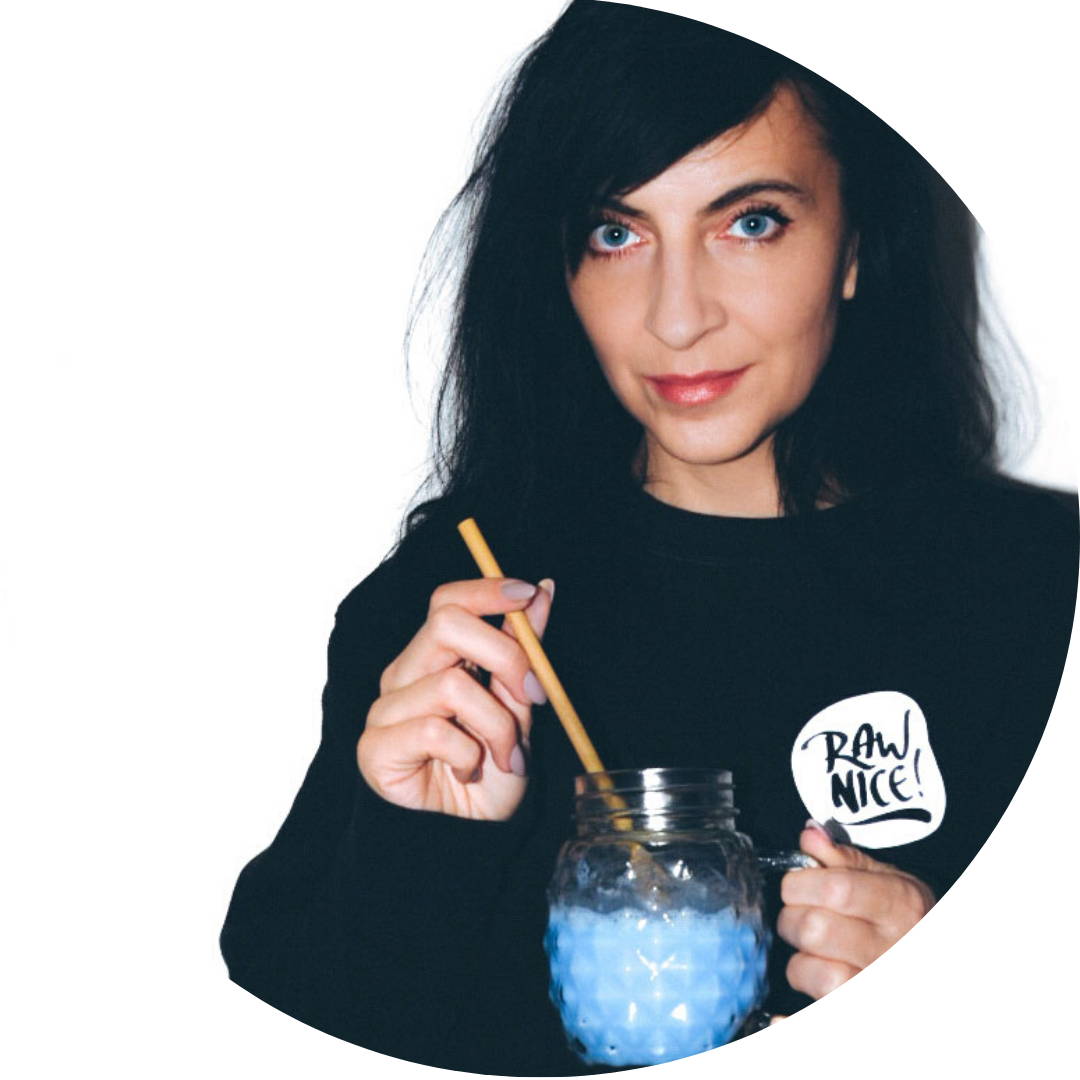 Anna is a talented photographer, originally from Poland and now living in Stockholm. She's part of our local Rawnice team, and her inspiring breakfast creations are sure to spark a joy in your taste buds!
Purchase the featured products:
1 comment
Hi! I love your recipe for the magic mojito cocktail. I linked it to my web post about blue spirulina here: https://www.thehealthyrd.com/is-blue-spirulina-for-you-brands-recipe-tips/ Would love to also know if you have affiliate programs in the United States!
Kind regards,
Heidi
Heidi Moretti, MS, RD
The Healthy RD
Heidi Deboo Moretti
June 12, 2020