Lemon & Thyme Bundt Cake with Creamy Pastel Glaze
This sweet-tart cake with fun, pastel glaze will bring the Easter Bunny to your yard! 🐰
Difficulty level:
Medium
Time required:
1 hour +  
Ingredients:
Cake
260g all purpose flour

1 ½ tbsp corn starch

2 tsp baking powder

½ tsp baking soda

120g sugar

120g vegan butter (softened)

Juice and zest from 2 lemons

1 tsp vanilla extract

180ml oat milk

3 tbsp oat yoghurt

2 tbsp thyme leaves
Lemon cream glaze:
130g powdered sugar

1 to 2 tbsp lemon juice

3 to 4 tbsp oat cream
Notes: 
Ingredients should be in the room temperature.

You can also use cane sugar or coconut sugar.

You can use

soy yoghurt and soy milk as an alternative.
Directions:

Cake:
Preheat oven to 180 C*. Grease the bundt pan.
Combine lemon juice, milk and yoghurt. Mix and set aside.
 
In a bowl, sift the flour and corn starch, add baking powder, baking soda and mix until combined.
 
In another bowl, beat butter with sugar, vanilla, lemon zest and thyme leaves until creamy.
 
Add the flour mixture and milk mixture alternately to the butter-sugar cream mixture. Use the low speed setting on your mixer and do not over mix.
 
Pour the batter into prepared pan, bake around 60 min. Cool cake for 10 to 15 minutes.
 
Drizzle lemon cream glaze on top and serve!
Lemon Cream Glaze:
Sift the sugar into a bowl.
 
Add 1 tbsp of lemon juice and 1 tbsp of oat cream. Stir until smooth, then divide into two smaller separate bowls. You may need to add more lemon juice or oat cream, to adjust the consistency of the glaze.
 
To make the pastel green color: mix 1 tbsp of oat cream with ½ tsp of matcha powder. Stir well until you get solid color. Add this mixture to the glaze and stir.
 
To make the pastel purple color: mix 1 tbsp of oat cream with ¼ tsp of blue spirulina and ¼ tsp of beetroot powder and stir well. add to the other bowl with sugar icing and stir.
Note: If you're using a hot air type of oven, adjust the temperature to 160 C.
---
Beetroot is a vibrant burgundy color made from all-natural, red little beeties! A teaspoon of this powder will give your food that POP of pink in a heart-beet!
Our Blue Spirulina is extracted from green spirulina through a process where we get rid of the nasty, fishy taste and boring color, and keep the healthy stuff and intense blue color!
Green Matcha has a long tradition of use in tea ceremonies in eastern cultures. Our matcha is sourced with the focused on providing a matcha powder that is great for use in foods as well as for tea. It works really well to use in everything from smoothies to desserts!
---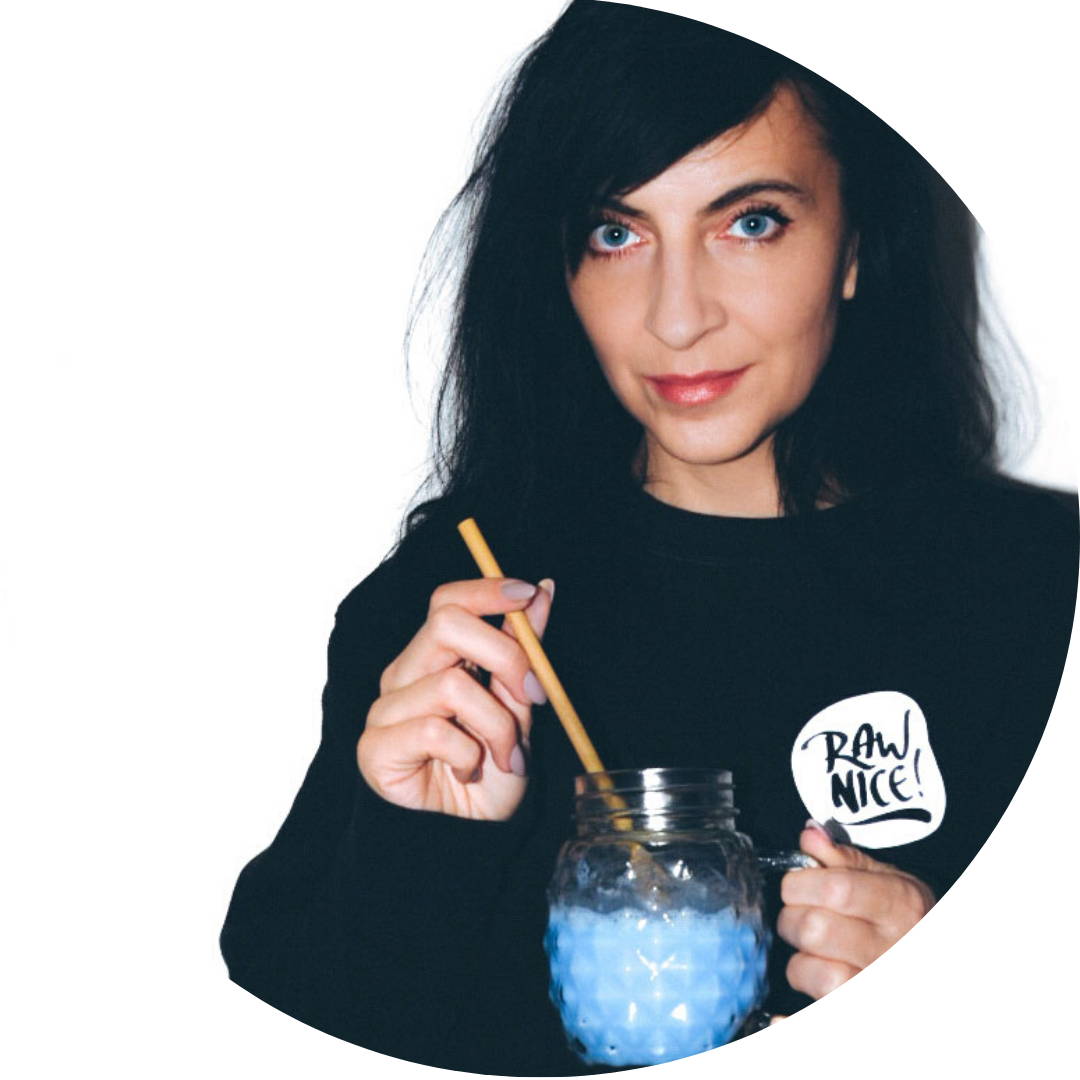 Anna is a talented photographer, originally from Poland and now living in Stockholm. She's part of our local Rawnice team, and her inspiring breakfast creations are sure to spark a joy in your taste buds!
Purchase the featured products: