Let our Halloween-inspired chocolate pancakes haunt your breakfast!
Difficulty level:
Easy
Time required:
30 mins
Ingredients:
Pancakes:
90 g white flour mix

70 g rice flour

1 tsp baking soda

2 to 3 tbsp cocoa powder

½ tsp vanilla powder

3 tbsp coconut sugar

2 tbsp apple sauce

1 tbsp coconut oil

180-200 ml plant-based milk
Matcha chocolate "monster eye" popcorn:
1 pack popcorn

200 g white chocolate

Sugar eye decoration
Directions:

In a bowl, combine flours, sugar, cocoa powder, vanilla powder and activated charcoal powder. Mix.


Add apple sauce, coconut oil, and milk. Mix everything until well combined.


Cook pancakes on medium heat, around 2 minutes on each side. The pancake batter may get thicker in between. If this happens, just add a little more milk and stir.


Make the popcorn as per package instructions.


Melt white chocolate. Add 1 to 2 tsp of matcha powder and stir until it's well incorporated.


Stack the pancakes, drizzle with the melted matcha chocolate. Add some popcorn on top and drizzle again with chocolate. Decorate with sugar eyes.


You can also serve the pancakes with the melted matcha chocolate and your favorite fruits!
---
Activated Charcoal is one of natures most powerful colorants. Our Charcoal is made from bamboo and it has such strong detoxifying properties that we never recommend consuming Activated Charcoal within 1 hour before or after any medications.

>> Read more about Activated Charcoal in the Shop <<
Green Matcha has a long tradition of use in tea ceremonies in eastern cultures. Our matcha is sourced with the focused on providing a matcha powder that is great for use in foods as well as for tea. It works really well to use in everything from smoothies to desserts!
---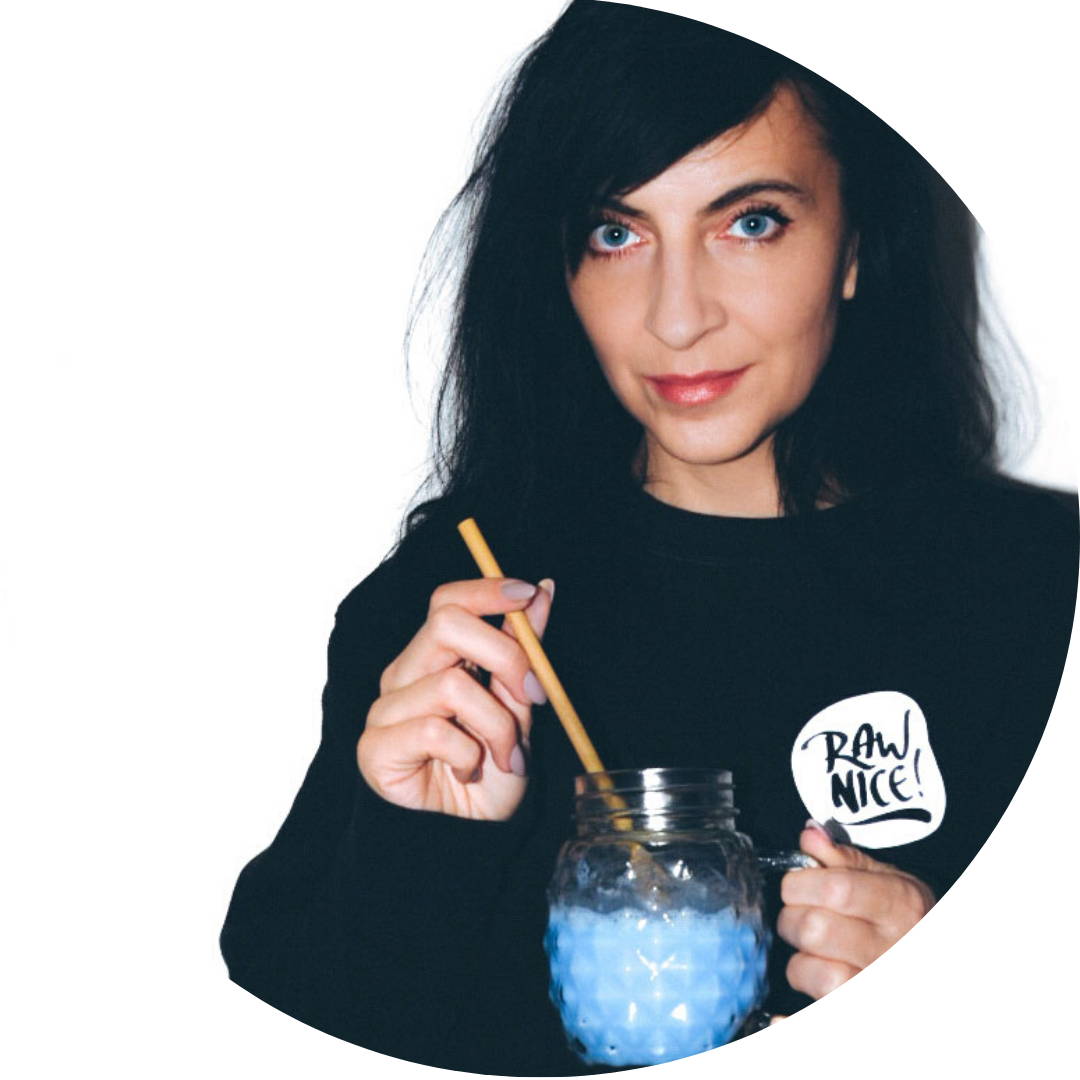 Anna is a talented photographer, originally from Poland and now living in Stockholm. She's part of our local Rawnice team, and her inspiring breakfast creations are sure to spark a joy in your taste buds!
Purchase the featured products: