this galaxy chia pudding is pure rocket fuel, whip it up and take off!
Ingredients:
1 ½ cups Non-Dairy Milk (I use Almond Coconut)

6 tablespoons Chia Seeds

2 Tablespoons Agave Nectar

½ teaspoon Pure Vanilla Extract

Pinch of Sea Salt

Raspberries

Blueberries

Toppings of Choice

Edible Glitter (optional)
Directions:

In a measuring jug or bowl, combine Non Dairy Milk, Chia Seeds, Agave Nectar, Vanilla and
Sea Salt. Stir well and leave to set in the fridge for between 4-6 hours, or ideally, overnight.
You may want to stir the pudding halfway through the process to loosen as it will get thicker at the bottom.


Once pudding has thickened, divide into 3 parts. To each part, add a quantity of Rawnice Superfood Powders as listed in the ingredients section. Whisk well until your pudding has
changed color.


To assemble, get 2 mason jars or glass cups ready. Layer different colors of pudding into
your jar/cup and pop a few Raspberries and Blueberries in between each layer.


Decorate with more Raspberries, Blueberries and any topping of your choice. Enjoy!
---
Activated Charcoal is one of natures most powerful colorants. Our Charcoal is made from bamboo and it has such strong detoxifying properties that we never recommend consuming Activated Charcoal within 1 hour before or after any medications.

>> Read more about Activated Charcoal in the Shop <<
Our Blue Spirulina is extracted from green spirulina through a process where we get rid of the nasty, fishy taste and boring color, and keep the healthy stuff and intense blue color!
Our Pink Pitaya Powder is made from the flesh of the red dragon fruit harvested ripe, then processed and freeze dried. Color your food in 50 shades of pink with this crazy vibrant pink powder!
---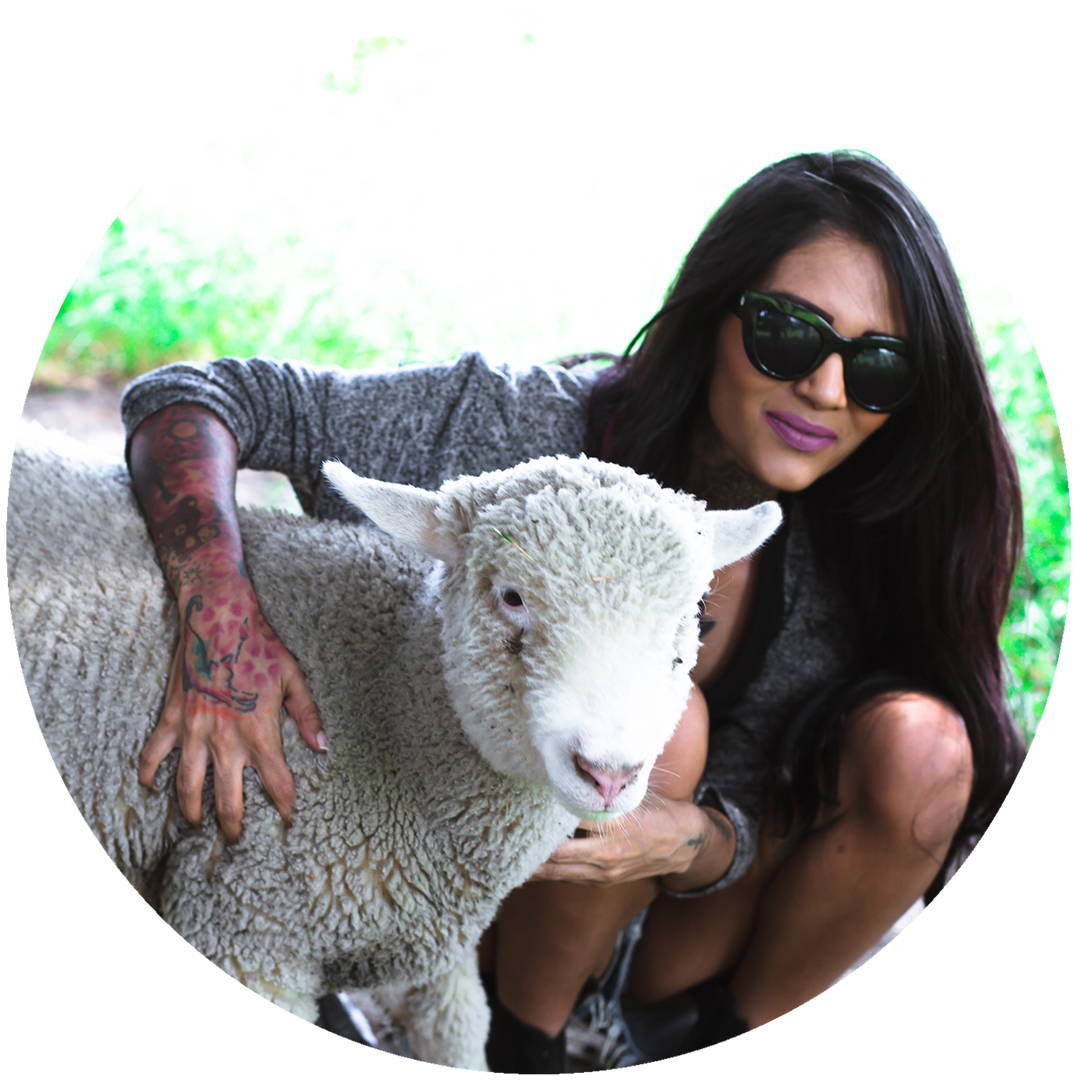 Amrita is our favorite crazy cat lady from Australia with some wicked skills in the kitchen. Besides being talented AF she is also hilarious and has baller tattoos.
Purchase the featured products: