This yummy, fluffy pancake recipe is independent from eggs and dairy!
Difficulty level:
Easy
Time required:
30 mins
Ingredients:
135 gm white flour

1 tbsp baking powder

1 tsp baking soda

1 small mashed banana

1 tbsp applesauce

2 tbsp maple syrup

1 tsp vanilla extract

1 tbsp coconut oil (plus more to grease the pan)

170 ml almond milk (or plant-milk of choice)
Toppings:
Melted white chocolate

Fresh blueberries and strawberries, or any fruit of choice
Notes:
The combination base (alkali) ingredients and curcumin powder changes the color of your pancakes from yellow to red.
Directions:

In a bowl, mix flour, baking powder and baking soda.


Add mashed banana, applesauce, maple syrup, vanilla extract, coconut oil and milk.


Stir until well combined, but don't over mix!


Divide the batter into two bowls. Add curcumin powder to one bowl and the blue spirulina powder on the other. Stir until the colors are well incorporated.


Grease the pan. Start cooking the yellow pancakes on medium heat, around 2 minutes on each side. The colors will change from yellow to red while cooking.


Reduce heat to low, before cooking the blue pancakes. Blue spirulina is heat sensitive and would lose its color.
 
Drizzle with melted white chocolate and top with fresh fruits before serving.
---
Our Blue Spirulina is extracted from green spirulina through a process where we get rid of the nasty, fishy taste and boring color, and keep the healthy stuff and intense blue color!
Curcumin is a vibrant turmeric extract that contain the majority of the color from the turmeric root, but not any of that strong distinct turmeric taste. This makes it perfect for use in food to add color and nutrition without distorting the taste!
---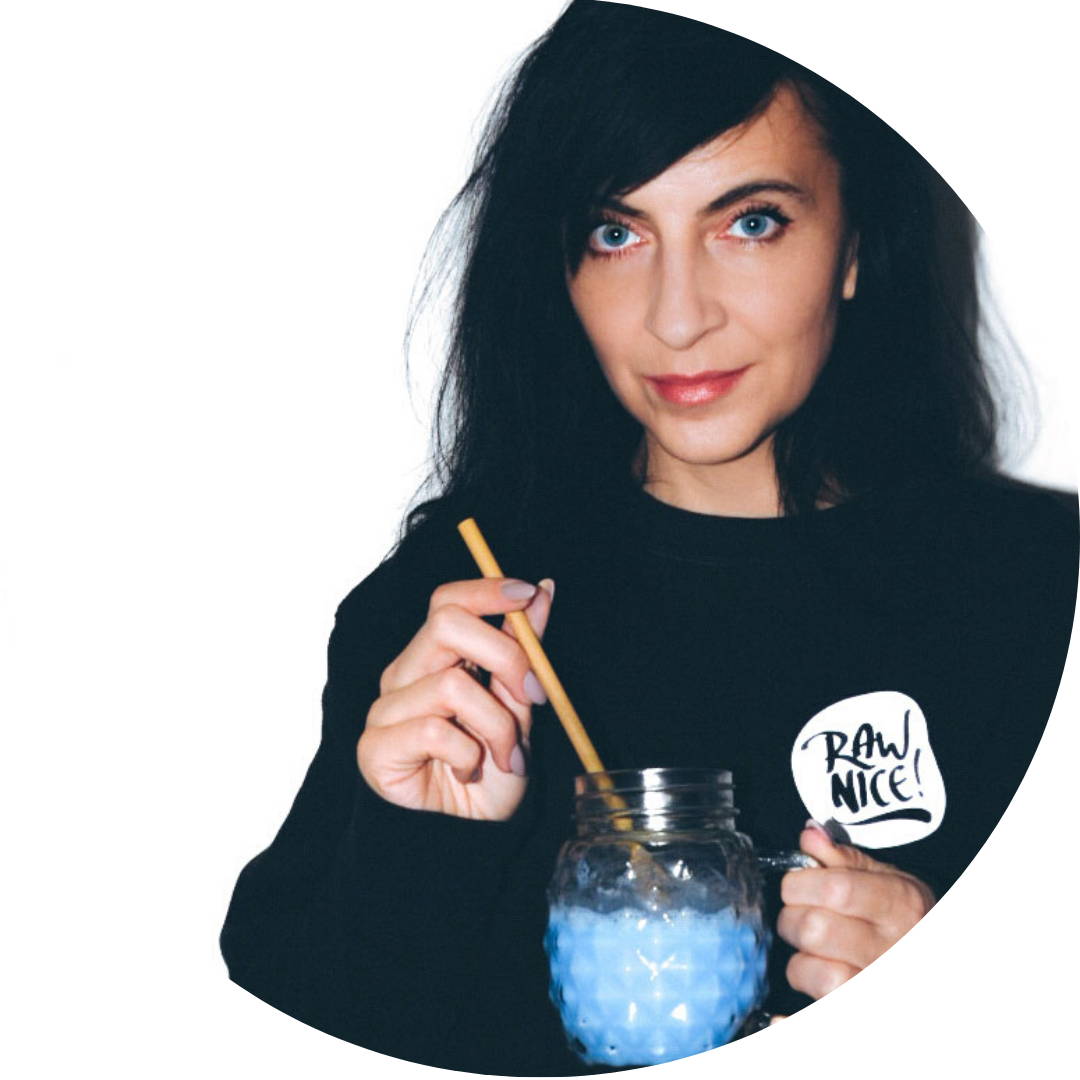 Anna is a talented photographer, originally from Poland and now living in Stockholm. She's part of our local Rawnice team, and her inspiring breakfast creations are sure to spark a joy in your taste buds!
Purchase the featured products: