Feast your eyes and satisfy your burger craving with these savory and colorful veggie burgers!
Difficulty level:
Medium
Time required:
1 hour +
Ingredients:
Burger buns:
25 gm fresh yeast

200 ml warm water

1 tbsp sugar

1 tsp Himalayan salt (or salt of choice)

1 tbsp olive oil

540 gm wheat flour

Black sesame seeds
Veggie burgers:
200 g cooked broccoli

1 can chickpea

2 tbsp canned corn

Grill spice mix

1 tbsp olive oil

1-2 tbsp flour

1 tsp fresh thyme leaves

Fresh dill, to taste
Creamy avocado sauce:
2 avocados

Lime juice from 1 lime

50 to 100 ml of plant-based cream or yoghurt

2 tbsp olive oil
Salt and pepper, to taste
Suggested toppings:
Sliced red onion, cucumber, cherry tomatoes, avocado, rucola and fresh thyme
Directions:

Burger buns:
Combine yeast and 200 ml of warm water in a bowl. Stir to dissolve the yeast. Add sugar while stirring. Set aside for 5 minutes.


Add salt, olive oil and 360 gm of flour to the yeast mixture, stirring all the time.


If you want one color only, you can now add the powder mixed with water, then stir. If you want to use more colors, add the food coloring later.


Set the dough aside to rise, around 30-40 mins.


Pour some flour on the table and transfer the dough from the bowl. Knead the dough by sprinkling the flour (around 180 gm). If you want multi-colored buns, divide the dough into a few parts, add the chosen color to each part and knead. Add more flour if needed.


Form the buns, then put them on a baking sheet lined with baking paper. Grease the buns with olive oil on top and sprinkle black sesame seeds.


Preheat oven to 185°C (with hot air function). Bake for around 25 minutes.
Veggie Burgers:
In a food processor, place broccoli and chickpeas, add olive oil and blend together.


Transfer into a bowl. Add corn, fresh thyme and dill, and flour - mix thoroughly.


Form the burgers. Lightly coat it with some flour, then let it set in the freezer until it's firm (about 30 minutes).


Fry on medium heat, for about 2 to 3 minutes on each side.
Avocado sauce:
Cut avocado into smaller chunks and place in a blender. Add lime juice and blend.


Add salt, pepper, cream or yoghurt, then blend again until smooth and creamy.
Assemble your burger and serve hot with a side of fries!
---
Beetroot is a vibrant burgundy color made from all-natural, red little beeties! A teaspoon of this powder will give your food that POP of pink in a heart-beet!
The Butterfly Pea Powder is made from a beautiful flower grown in tropical climates. It's PH sensitive and reacts to acidic liquids, like lemon, by changing color from blue to pink!
Our purpliest Purple Sweet Potato Powder has joined the Rainbow Party! Make your foods fun & fancy with this royal purple color!
---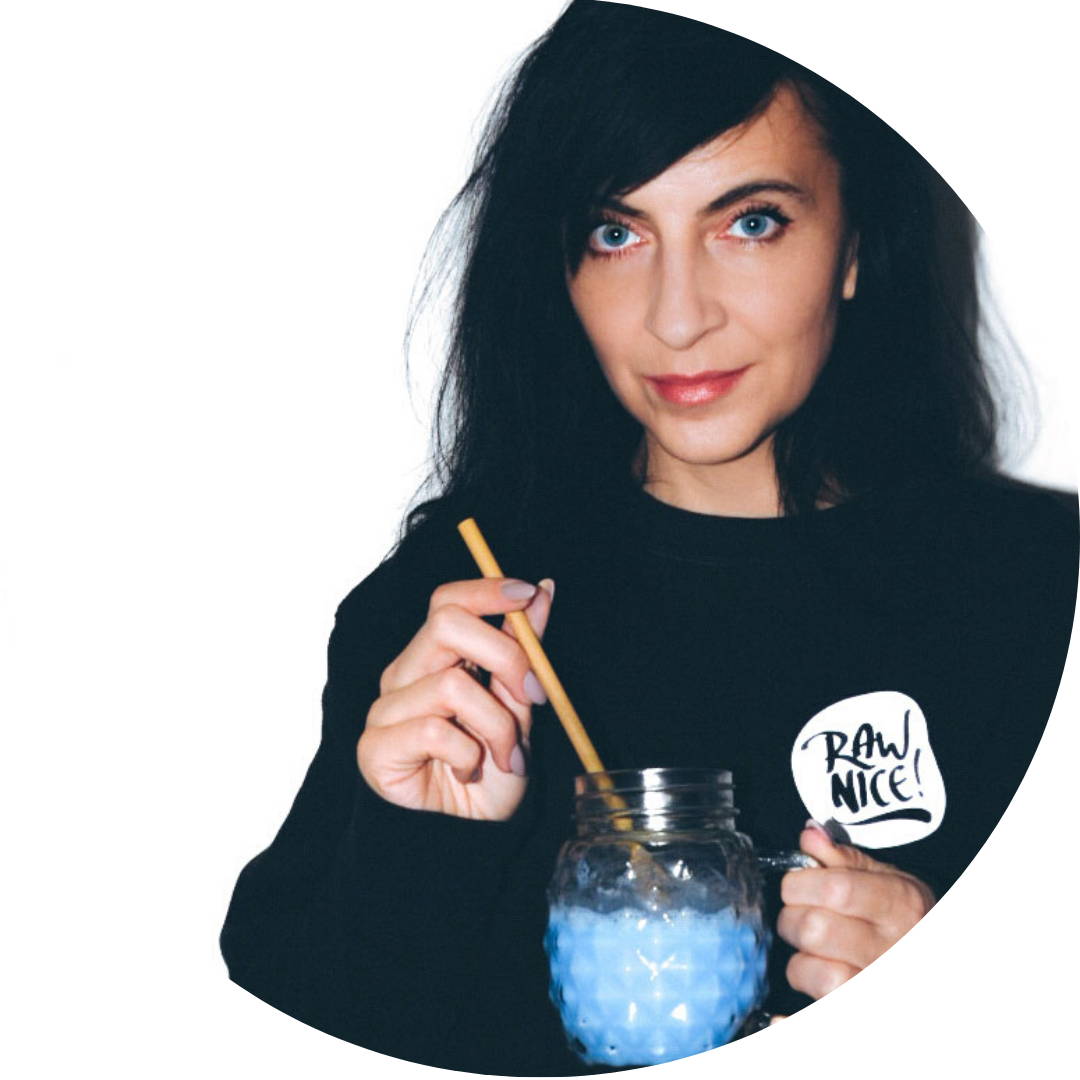 Anna is a talented photographer, originally from Poland and now living in Stockholm. She's part of our local Rawnice team, and her inspiring breakfast creations are sure to spark a joy in your taste buds!
Purchase the featured products: