Banana & Chia Smoothie Popsies
Beat the summer heat with these nice & creamy, protein packed smoothie popsicles!
Difficulty level:
Easy
Time required:
10 mins
Ingredients:
3-4 fresh bananas

250 ml coconut cream

200 ml of cashew milk, or milk of choice

1/2 tsp raw vanilla powder (or vanilla extract)

2 tbsp agave syrup

1-2 tbsp peanut butter

2-3 tbsp chia seeds
Chocolate sauce:
1 1/2 tbsp melted coconut oil

1 tbsp agave syrup

1-2 tbsp cocoa powder
Notes:
You can use more amount of powder for a more vibrant color. You can also use other Rawnice powders to color your popsies.
Directions:

In a food processor place all ingredients except food coloring powders; blend until well combined.


Divide the smoothie into two parts (or more if you are going to make more colors). Tint each part with a color powder and mix well.


Pour the smoothie into ice cream molds. You can make separate colors in each mold or mix the colors together. Be creative! 😉


Put the filled molds in the freezer, freeze at least 2 hours.


Make the chocolate sauce by mixing all its ingredients. You may need to add more coconut oil or cocoa powder to get the desired consistency.


Serve the popsicles with drizzled chocolate sauce and decorate with puffed quinoa or sugar sprinkles!
---
Our Blue Spirulina is extracted from green spirulina through a process where we get rid of the nasty, fishy taste and boring color, and keep the healthy stuff and intense blue color!
Our Pink Pitaya Powder is made from the flesh of the red dragon fruit harvested ripe, then processed and freeze dried. Color your food in 50 shades of pink with this crazy vibrant pink powder!
---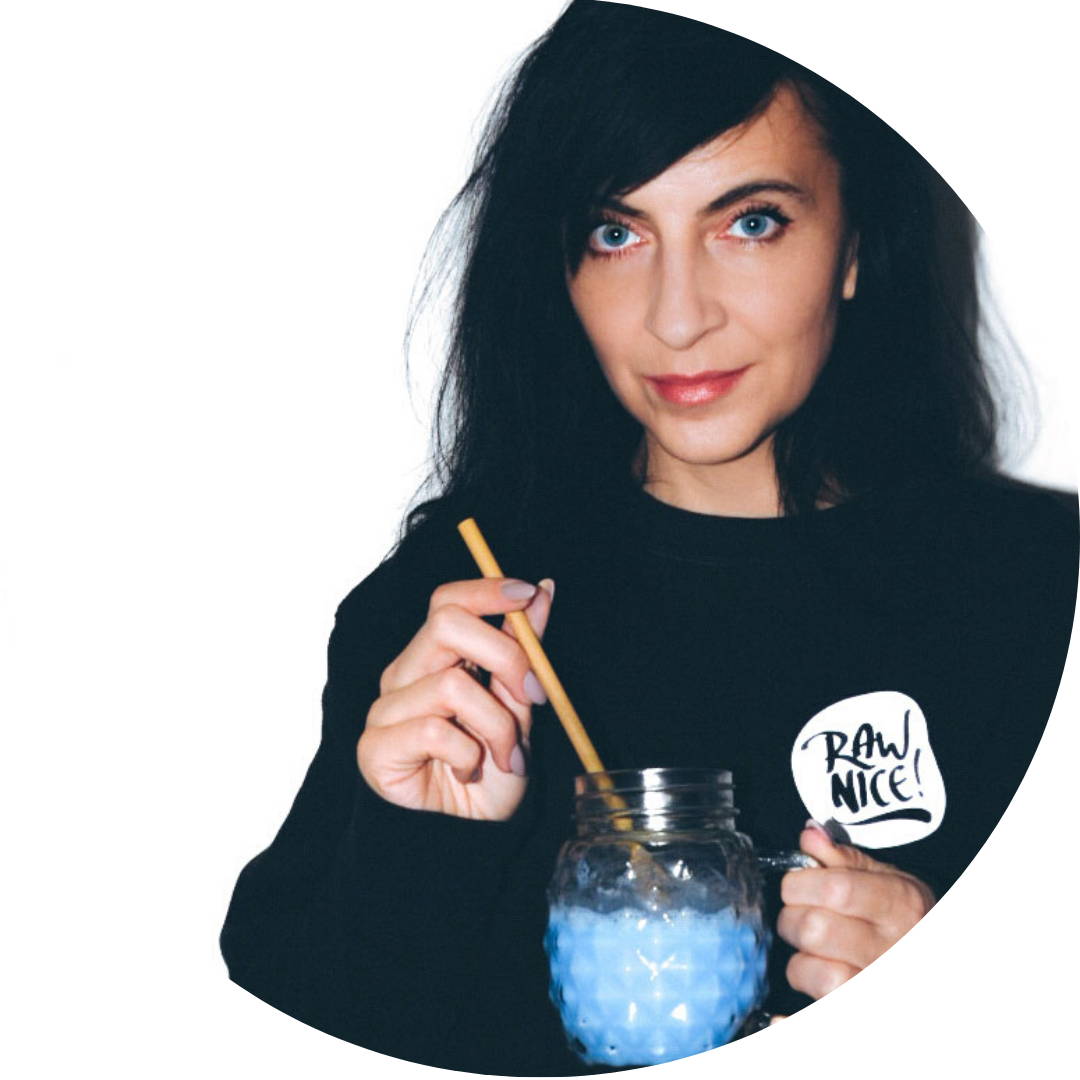 Anna is a talented photographer, originally from Poland and now living in Stockholm. She's part of our local Rawnice team, and her inspiring breakfast creations are sure to spark a joy in your taste buds!
Purchase the featured products: